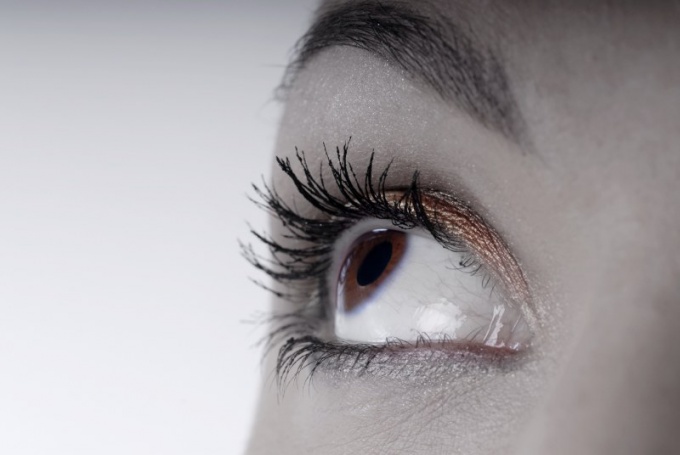 Correctly adjusted eyebrows make the face younger, give the look of openness and charm. A beautiful line of eyebrows rarely comes from nature. Therefore, correct eyebrow correction is very important. How to independently give the eyebrows a well-groomed and natural look?
You will need
Scissors, tweezers, a brush for the eyebrows, a white pencil.
Instructions
Make a steam bath for the face. Then due to the softening of the skin, the procedure for eyebrow correction will be less painful. Wipe the tweezers and skin around the eyebrows with a disinfectant solution. Choose the place where you will carry out the correction. It is more convenient to do this at the table. The face should be well lit.
Trim off excess hairs. To do this, brush your eyebrows up and cut off those hairs that go beyond the upper line of the eyebrows. Then brush your eyebrows down and cut off excess hairs behind the lower border of the eyebrows. Very light or gray eyebrows tint with a special eyebrow paint. Be sure to test the paint so as not to cause an allergic reaction.
Attach the ruler vertically to the side of the nose. At the intersection of the ruler and eyebrow, draw a point with a white pencil-kayal. This means you mark the edge of the eyebrow. Pull out unnecessary hairs, doing this from both the left and the right side. Try to keep the eyebrows symmetrical.
Put the ruler on the nose, observing such a slope that it passed through the pupil. Note the point at which the ruler crosses the eyebrow: this will be the best location of the highest point of the eyebrow. Remove all excess hairs starting from the edge of the eyebrow to this point, making a smooth constriction.
Приложите линейку от ноздри to the outer corner of the eye – so you will find the end of the eyebrow. Draw a point there and remove unnecessary hairs, gradually narrowing the eyebrow.
Pluck your eyebrows just below. Be careful and try not to remove excess hairs. Do not pull the hair by the tip –
it hurts
. Grab it from the root and pull it in the direction of growth.
After finishing the correction, treat the eyebrows and skin around them with an antiseptic. Comb your eyebrows using a special thick brush. Fix the shape of the eyebrows with a hair gel. You can also use a fixing varnish.