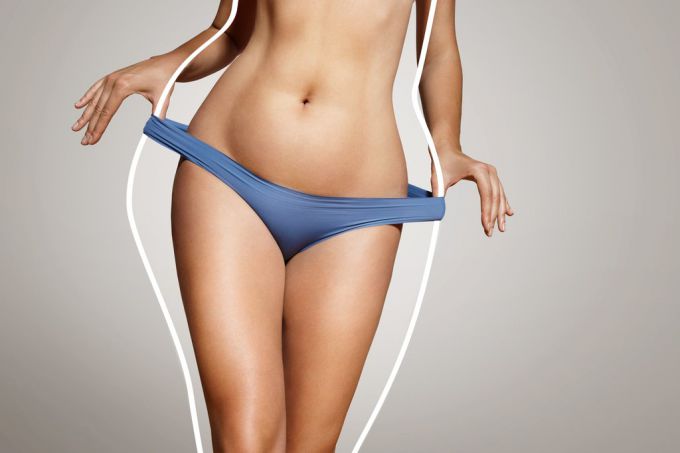 In winter, the body tend to make some stores of fat, so it was more comfortable to survive the cold. The most common fat deposits can be seen on the tummy and sides. Of course, girls are upset, because you want to look perfect on the beach! All in your hands! Do not let them down, if the holiday is near, and your waist is imperfect. The main thing is to be patient!
Start by revising your diet. The number of calories needs to be reduced. The last meal you must have three hours before bedtime. Do not even remind how fast food, fatty foods and smoked products are harmful to your figure! Such products can slow down metabolism, cause fluid accumulation. Therefore, what kind of weight loss can we talk about? And baking does not work for your waist. Complex carbohydrates will necessarily settle on your sides in the form of unattractive deposits. Replace sweet desserts with dried fruits, bitter chocolate, a handful of nuts.
It's not superfluous to visit the gym. The coach should recommend a special program for you. If you regularly engage in simulators, the results become noticeable in two weeks! But after the first training, it is not necessary to examine yourself in the mirror, hoping to see at least some result. Without persistence, "miracles" do not happen!
It is not always possible to regularly attend gyms. But also from home lessons there will be a result. For example, start with a simple: raise your legs in a lying position ten times, keep your hands behind your head. Then increase the amount of climb up to a hundred (of course, gradually). Tense muscles can be weakened by doing a similar exercise, only lifting the trunk instead of the legs.
The following exercises are also effective: lie down on one side, start lifting your foot thirty times per approach. So for every leg. Exercise should be done every day, then the results will be good.
And do not remember the shortcomings of his figure in the summer. It's better to start practicing yourself in the spring. Muscular corset for a week you will not form, here it is very important persistence – you do not need to throw lessons. And if you can go to the pool, then do not miss it – while bathing, many calories are burned. And if you can not achieve the desired results for the beach season, do not despair – you can pick up swimsuits according to your figure, and by the next summer to lose weight!