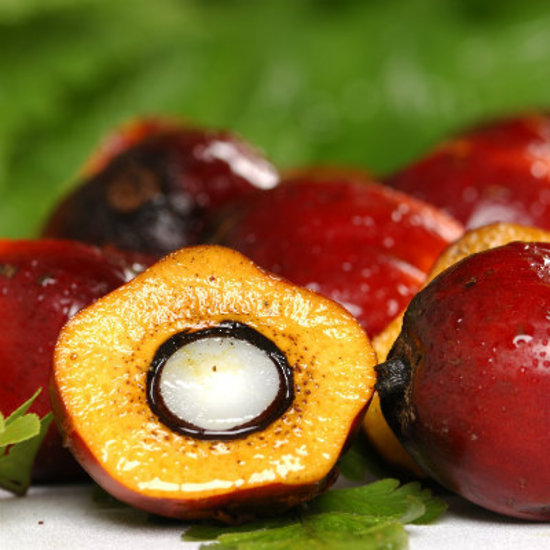 Two types of palm oil are known – derived from the flesh of oil palm fruits and stone fruit, or palm kernel oil – which is extracted from the seeds of this plant. The second relates to solid oils. Has a pleasant smell. Color – white or yellowish. You can buy oil from palm seeds in soap stores or order online. There are several ways to use this product at home.
Skin care. To feed and moisturize the skin of the face and body, palm kernel oil can be applied after bathing. It is used alone or in combination with peach, almond and other oils (ratio 1: 1).
To care for the skin of the face, you can make a tissue mask from a napkin impregnated with palm kernel oil. Apply this mask for 20 minutes. This helps to smooth out small wrinkles, softens the skin, eliminates peeling.
Nail care. To lubricate the nail plates, palm kernel oil can be used either in pure form or in a mixture. It helps to strengthen the nails, reduce their fragility.
Hair Care. Palm stone stone can be added to shampoo or balm for hair. Quantity – 5-10 ml of oil on 100 ml of shampoo (balm). Shampoo should be used in the usual way. A balm to put on hair, leave for 5-10 minutes and wash off.
Soap making. Soap, derived from palm kernel oil, is white, well foams. It is close in properties to coconut, but is inferior to it in hardness. Cooked in Home conditions soap should not contain more than 35% of palm kernel oil from the total number of ingredients.