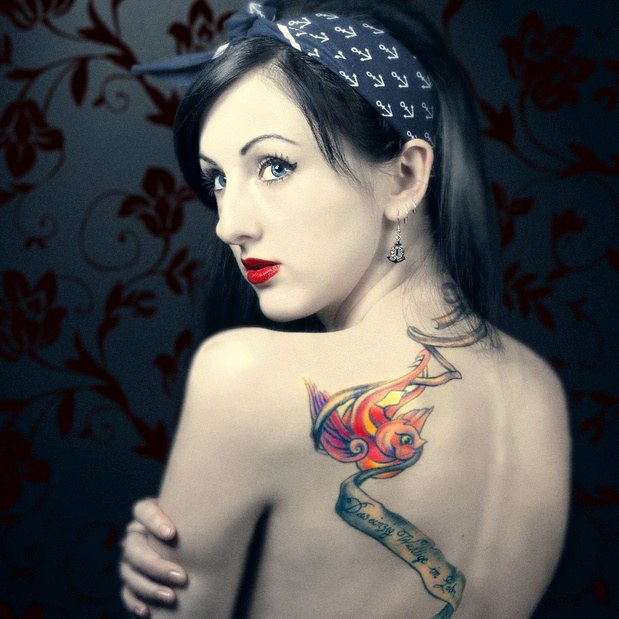 Tattoos have recently become more popular. Now almost every city has tattoo parlors where you can decorate your body with a drawing you like.
You will need
– sketch of the desired tattoo;
– checked tattoo parlor;
– a good master;
– material means to pay for work.
Instructions
If you decide to get yourself a tattoo, first of all you have to determine what you would like to see on your body. Do not choose too popular sketches, tattoos for which many people have. Ideal option will be if the master selected by you will draw an individual sketch, taking into account all your preferences and wishes.
Choose a master should be very carefully. Do not trust the masters who work at home too much because it is not known how sterile the session can be. Of course such a master will take a smaller payment for his work, but not the fact that you will be satisfied with the quality of the tattoo. It is best to contact one of the tattoo parlors and choose a master there. Be sure to read his portfolio, and if you like the work, and you want to have something similar on your body, then sign up for this tattoo artist.
For the consultation, take a sketch with you either in the electronic version, or printed, but in good quality. If you have not picked it up yet, you can do it in the salon. Tell the master where you would like to make a tattoo, he will choose the size of a tattoo that is right for you. Then you will find out how many sessions are required for the performance of the tattoo, and what is the cost of the service.
If everything suits you, feel free to sign up for the session. Its duration depends on the level of complexity of the tattoo, on average it is 4-5 hours. If several sessions are required, then it is possible to repeat the session not earlier than one month after the first one. It is necessary for the injured skin to heal.
After application
tattoo master
will explain to you how to take care of it. The first few days it will need to be washed with a solution that you will be recommended and smear with a special ointment. Also in the future follows, before going out in the sun, to put on the tattoo sunscreen.