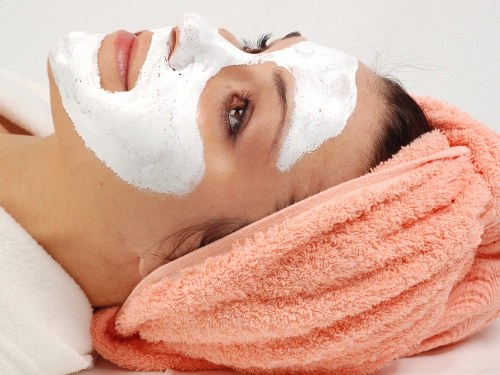 Sensitive skin is tender enough and thin, and also differs by a small amount of secreted sebum. That's why you need to take care of it carefully and regularly. Natural masks have a beneficial effect on sensitive skin, moisturizing and soothing it.
Potato home masks for sensitive skin are fairly simple and cheap to make. They help to remove irritation, give it a blooming healthy appearance. On a small grater or in a blender, grind the middle tuber. The resulting gruel mix with a small amount of olive oil and evenly apply to clean skin. Hold the mask for 15-18 minutes and rinse with warm water, preferably boiled.
You can get rid of the peeling of the skin with the help of boiled potatoes. Masks on its basis perfectly soften and tonify it. Cook "in uniform" a tuber of medium size, peel it and mash it with a fork until it is pure. Mix it with a little olive oil, milk or cream. Keep the mask for at least 10 minutes.
To care for sensitive skin is ideal cottage cheese. Rub it with carrot juice so that a homogeneous mass is obtained. In addition, you can add a little juice of potatoes. Blend the mixture evenly on clean, steamed skin and leave for 12-15 minutes. Wash with clean warm water.
Moisten and soothe the sensitive skin will help fresh cabbage. Grind it in a blender to the state of gruel and apply on the face, avoiding the area around the mouth and eyes. Hold the mask for 18-20 minutes and rinse. If desired, you can enrich the composition with raw egg yolk and 1 tsp. olive oil.