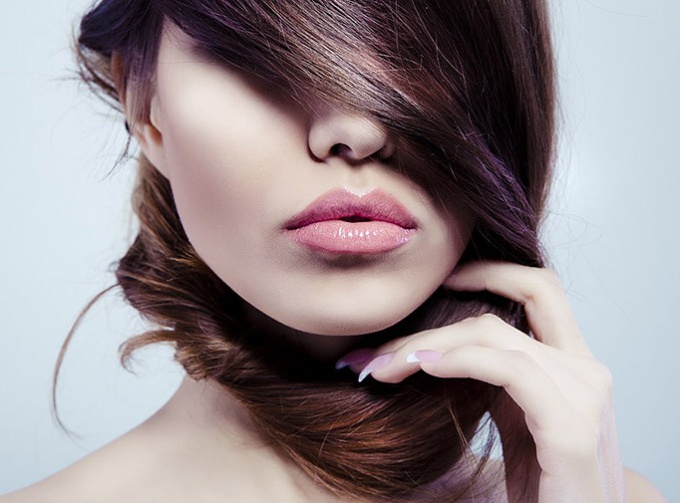 Modern women often use various hair dyes. Some prefer the more persistent, which reliably cover up the gray hair and retain color for a long time, while others prefer a means that change the shade of the hair for a short time. However, in the first and in the second case the structure of the hair is damaged, because of what they become dull and weak. To correct the situation, use home-made nourishing masks, which are very simple to prepare, but are quite effective. Egg mask
In a separate container, whip 2 chicken eggs with 2 tbsp. warm boiled water until a light foam. The resulting mass is rubbed gently with massage movements into the scalp, and the remainder is evenly distributed throughout the length of the hair. To get the best effect, wrap the head with cellophane and a terry towel. After about 30 minutes, rinse your hair with warm water. Repeat these manipulations is recommended several times a week.
You can prepare another nutritious mask based on eggs. To do this, mash 2 raw eggs with 1 tsp. honey and 1 st.l. any vegetable oil. Put the product on clean hair, evenly spreading over the entire length. After 15 minutes, rinse with running water.
Egg-yeast mask intensively nourishes the hair and restores their structure. For cooking, mix 2 st.l. warm boiled water with 1 st.l. yeast and 1 egg. Put the product on the roots of the hair, wait 10-15 minutes and rinse.
Mask of rye bread
Lit with boiling water, pour in 300 gr of rye bread and leave for several hours. Then strain and wring out the remainder. Bread gruel carefully rub into the scalp, put on a hat from cellophane and wait for 30 minutes to pass.
There is one more variation of this recipe. Mix in 1 tsp. dry leaves of sage, plantain, celandine, oregano and nettle. In the received herbal collection add 200 gr of rye bread, pour a liter of boiling water and leave for 2 hours. Strain and rub the gruel into the roots of the hair.