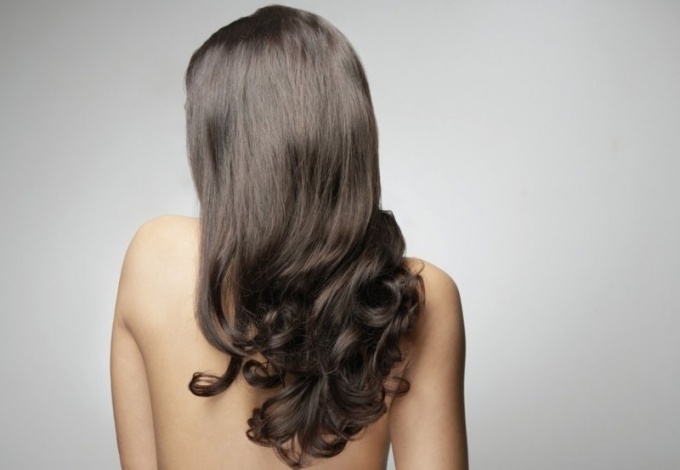 Lamination of hair – treatment with a special composition that smoothes the structure of the hair and envelops it with the finest film. Due to this, the hair is protected from the harmful effects of the environment.
One of the simplest and most reliable ways
laminating hair
– going to the beauty salon. However, this procedure is not cheap because of the high cost of the material. Can
do laminating
hair in
domestic
conditions
with the help of special compounds, which are sold in professional stores for hairdressers. But there is a more simple and affordable way – home
lamination
волос желатином
. Advantages are obvious: low cost, safety of use, naturalness of materials. After the first procedure, your hair will become more smooth, shiny and strong.
There are several ways to make gelatinous lamination: on clean hair and on unwashed. For the first method, prepare a laminating compound. Take one tablespoon of gelatin, add 3-4 spoons of water and leave to swell for 15 minutes. It is important that the gelatin is completely dissolved, and the mass is uniform. If there are still lumps, heat it in a water bath without boiling. Add the balm, conditioner or hair mask to the mixture. The procedure will be more effective if you enrich the composition with natural oils and ethers. Apply the mixture on pre-washed hair, wrap the head with polyethylene and a towel. Then you can warm up with a hairdryer. After 20-30 minutes, rinse thoroughly with warm water.
There is another way of home gelatin lamination, it takes longer and includes two phases. Prepare the composition as described in the first method, but instead of balm or mask, add shampoo. Note that the amount of shampoo should be slightly larger than the gelatin mass. Also, if desired, enrich with oils and apply the composition to unwashed hair. Wrap the head with polyethylene and a towel. Such a compound must be kept on hair from 40 minutes to two hours, then washed off with shampoo. Prepare just the same gelatin mixture for the second phase, but instead of shampoo, add a mask or balm. Similarly, soak the composition on the hair and rinse with warm water. Be sure to dry your hair naturally without using a hair dryer.
Already after the first procedure of home lamination your hair will change: get a healthy shine, will become soft and silky.