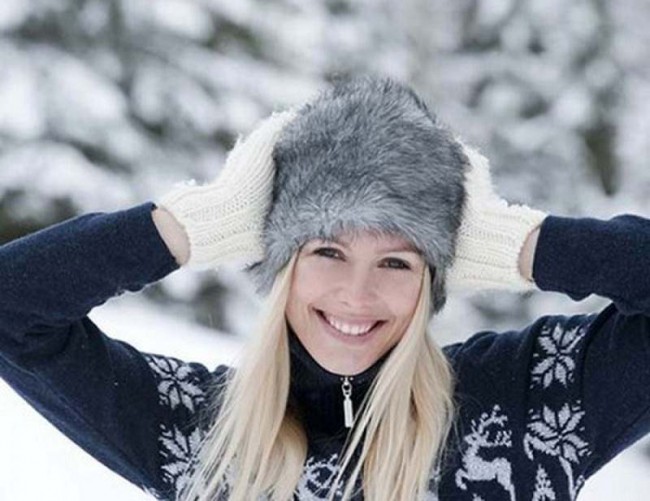 Winter period – temperature changes, beriberi, warm caps – a real test for hair. They become dull, brittle, and all because there is not enough moisture to the hair and scalp. In winter, special hair care is required.
Hair care at home
To restore hair "life", you need to saturate the body with moisture from the inside. It is necessary to drink water a minimum of 2 liters per day, it is useful not only for the hair, but also will restore the elasticity to the skin of the face and body. It is important to eat properly, try to use avocados, fatty fish, linseed oil in winter. By the way, women in Sweden to maintain the beauty of hair drink daily on a tablespoon of olive or sunflower oil.
Moisturizing shampoo may be useful, it is easy to prepare yourself. It is necessary to mix a quarter of a glass of liquid soap without flavors with the same amount of aloe juice, add on 1 a teaspoon of glycerin and vegetable oil. Moisten the hair and apply a mixture on them, hold for several minutes, rinse with water with a temperature of 35 ° C.
In the home conditions You can use a low-fat serum for hair to strengthen hair bulbs. It is rubbed after washing into the scalp 3-4 times a week. Serum not only strengthens the hair, but also removes the statistical charge, will give hair shine.
Means for hair care
Want to have healthy well-groomed hair, often spoil them with natural means. You can make this mask: crush the apple in a gruel with a blender, apply mass to the hair for 30 minutes, then rinse the porridge with warm water and allow the hair to dry naturally, without a hairdryer. A mask with horseradish is useful for hair. This product is scrolled in a meat grinder, on 0,5 a glass of shredded horseradish take 2 glass of wine, preferably "Cahors", insist half an hour, then apply a mass on the head for 1 / 2 hours.
Gives hair volume such a tool – 2 yolk grind with honey and vegetable oil (according to 1 tea spoon), add lemon juice. Rub the mixture into the skin of the head, put on a kerchief from polyethylene, then warm a handkerchief and keep for about two hours. After that, wash the head with a decoction of herbs: chamomile, marigold, linden, which is available. Repeat once a week for 2 months.
Give a little attention to your hair and see how they will transform, become lush, soft, will acquire a beautiful healthy shine.