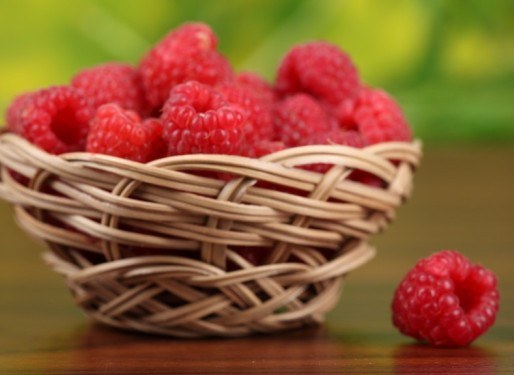 The fragrant and many favorite raspberries have long been recognized as not only tasty, but also useful berries. It is rich in various vitamins and microelements, which makes it possible to widely use it for the preparation of home cosmetics.
Наиболее простой способ сделать маску – это размять несколько свежих ягод до состояния кашицы и нанести на чистую кожу. Держать ягодное пюре нужно не менее 10-12 минут. Можете сделать компресс из свежевыжатого сока малины. Обладательницам сухой кожи перед нанесением малиновой маски нужно смазать лицо оливковым маслом или питательным кремом.
Для ухода за нормальной и сухой кожей идеально подойдет увлажняющая маска, приготовленная следующим образом: размешайте яичный желток с несколькими ягодами малины, 1 ст.л. молока и 1 ч.л. оливкового или другого растительного масла. Тщательно разотрите компоненты до получения однородной массы и наложите на лицо. Если маска получилась слишком жидкой, добавьте немного молотых овсяных хлопьев. Через 15 минут смойте средство теплой водой. Повторять процедуру рекомендуется около двух раз в неделю. Такая процедура придает коже свежий отдохнувший вид. Кроме того, малина обладает легким отбеливающим эффектом.
To prepare a mask for oily skin, mix the beaten egg white with 1 tbsp. raspberry puree. For the density, you can add a little oat flour or cornstarch to the composition. In addition, do not interfere with 1 tsp. lemon juice, kefir, natural yogurt or curdled milk. Apply the mask to 15-17 minutes and rinse with cool water.
Fresh raspberry juice can be used as a tonic for the care of oily and problem skin. The cosmetic disk moisten in juice and wipe the face on the massage lines. Regularly applying this remedy, you will forget about such problems as acne, enlarged pores and sebaceous shine.