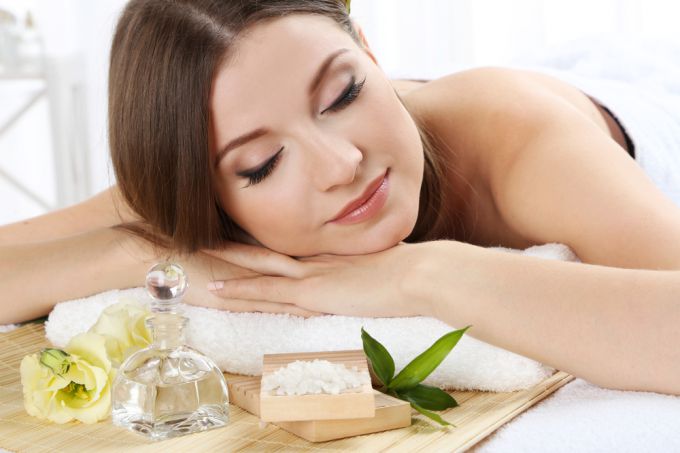 Rosehip oil occupies a worthy place among the components used in the recipes of folk, official medicine and in cosmetology for the restoration of facial skin, head, body and hair strengthening. Buy rosehip oil can be in the pharmacy, in some cases, you can cook it in the home conditions. To do this, use dried fruit, which is ground in a coffee grinder or with a blender. The resulting powder should be poured with refined vegetable oil in the ratio 1: 10, put on a water bath for 20-25 minutes, and then wrap and insist for 6-8 hours. After this, strain the oil through a fine strainer and you can use it for medicinal purposes. The second way: fresh rose hips, chop and pour vegetable oil in the ratio of 1: 5. The mixture should be well mixed and insisted in a dark place at room temperature for 10-14 days. Before use, you can add this product to ointments, creams, diluted with water.
Masks with rosehip oil are not suitable for oily hair, and the best effect is achieved by applying a mask to dry and damaged hair, in the presence of dry dandruff.
Hips oil is actively used for hair care. Basically it is used as a base for the preparation of hair restoration masks, thanks to its ability to give hair a radiant appearance, to restore them after staining, chemical curls and thermal treatments.
There are many recipes with rose hips oil to treat hair and scalp. The simplest of them is that a small amount of oil is rubbed into the scalp, a polyethylene cap is put on top of the mask, and the head is wrapped in a towel. After 15-20 minutes, it is necessary to wash off the oil with warm water without using a shampoo. You can make changes in the recipe by adding additional ingredients: additionally apply fatty yogurt to the hair, then put on a polyethylene hat and wrap your head with a towel. In this case, the mask should be washed off with 30-40 minutes with warm water and baby shampoo.
To get rid of dandruff and strengthen the roots of hair, take 30 g honey, 3 st. l. lemon juice, 3 st. l. rose hips. The mixture must be mixed thoroughly. If the mask is liquid, you can add a little potato starch to the mixture. Apply it to dry hair for 25-30 minutes. Then wash your head with warm water with a little shampoo.
Treatment should be conducted in courses, according to 1-2 times a week for 4-5 weeks. Regular use of masks with rose hip oil will revitalize the hair, give them extra gloss and volume.
Для следующего рецепта понадобится 1 ч. л масла шиповника; 1 ст. л. сока репчатого лука, 1 ч. л. меда и 1 ст. л. аптечного препарата «Холосас». Маска также наносится на сухие волосы на 20 минут, затем смывается водой. Интересен рецепт пивной маски для восстановления сухих волос: взять 500 мл пива, 1 яичный желток и 2 ст. л. масла шиповника. Наносить и смывать маску нужно так же, как и все предыдущие.
Rose hip oil can be added to the finished shampoo or hair conditioner, but remember to prepare this mixture immediately before use. Adding 1-2 drops of oil to the water for rinsing the hair will give them softness, gloss and extra volume.