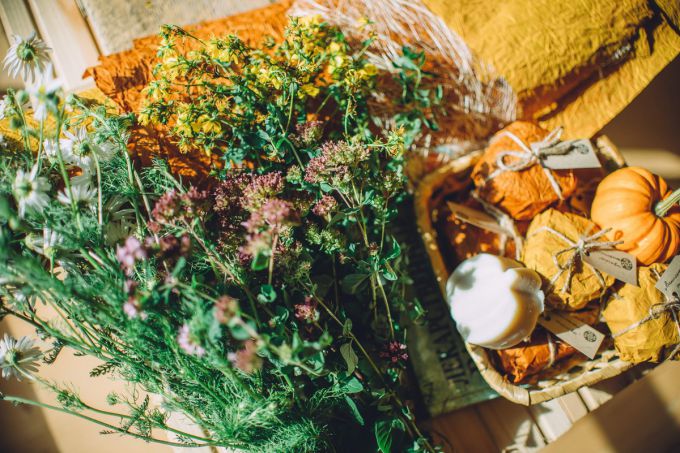 How, with the help of natural decoctions and infusions, made by own hands, restore hair shine and beauty?
Every woman has the right to be proud of the dense, beautiful and well-groomed hair. Nowadays, store shelves are full of various shampoos, balms and other hair care products. But folk methods still do not lose their relevance for many years. Speaking about folk ways, we should mention plants that are useful, which can make the appearance of hair unsurpassed.
Professional herbalists in one voice argue that plants that have medicinal properties can accelerate hair growth, maintain their radiance and health.
Undoubtedly, one should not expect an instant result. Caring for the hair with the use of herbs should be done regularly, before the result is manifested. In addition, if you stop buying expensive hair cosmetics with low efficiency, you can save a lot.
The first steps to health
Due to the fact that a number of herbs have coloring properties, they should be used, given the hair color. Dark-haired girls can use nettles, hops, calendula, St. John's wort, mint and burdock root. But the fair-haired girls are better to give preference to chamomile, linden, birch and dandelions.
Manifestations of dandruff will clean the nettle. In her search for problems will not arise. Nettle also can improve blood circulation and reduce the amount of hair falling out. Rosemary will help reduce the fat content of hair. A systematic use of rosemary contributes to obtaining an enviable volume and radiance.
Mugs are used if you need to strengthen hair follicles. Also relieve hair from greasy plaque. From the roots of burdock, an oil is made for permanent rubbing into the skin of the head.
Salvage from itching and redness will become lavender. In this case, it has soothing properties. You can get rid of pimples on the head with the help of sage. At the same time, it will become a remedy for dandruff.
The choice of medicinal plants is very extensive. And the result will not take long. Let's say thank you to Mother Nature and start acting.