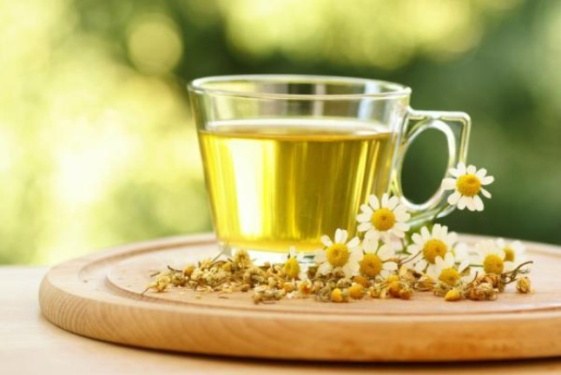 Modern manufacturers of cosmetic products produce many lotions. However, among such a variety it is difficult to find a means that would satisfy all parameters. That's why women are increasingly turning to folk recipes.
Mint and St. John's wort are perfect for caring for normal and oily skin. These herbs give it a matte healthy color, tone and narrow the dilated pores. Fresh fragrance lotion lifts the mood and relieves fatigue. Mix on 2 st.l. dry herb St. John's wort and mint leaves. Collect the collection, pour a glass of boiling water and put on a slow fire. Hold for 10 minutes, then cover and insist for several hours. Strain the product and dilute with vodka in equal proportions. Pour the lotion into a vial and use it to care for the skin. Keep the product away from direct sunlight and in a sealed container.
A collection of mint, chamomile and plantain is used to prepare lotions for the care of dry and sensitive skin. Take the 1 st.l. of each herb and pour 250 ml of boiling water. Cover the dishes with a lid and wait 40-60 minutes. Then strain and carefully add 1 st.l. starch. Take care that there are no lumps. Put the product on clean, steamed skin and rinse with cool water after half an hour. Lotion has toning properties, it soothes the skin, relieves inflammation and irritation.
In a glass of dry wine pour in 1 tsp. salicylic alcohol and add 4 st.l. dried chamomile. Pour the product into a container of dark glass and refrigerate. After 5 days strain infusion. Apply it with a cotton disc on clean skin and hold 10-15 minutes. After that, the product should be washed off with cool water. The wine-based lotion perfectly tones and soothes the skin, strengthens the walls of the vessels and relieves irritation.
To get rid of from acne on the body, mix according to 1 st.l. chamomile flowers and sage. Collect pour 200 ml of hot water and leave for an hour. In the finished infusion, add the juice of one lemon, grated lemon zest on a small grater, a glass of vodka and by 1 st.l. apple cider vinegar and camphor alcohol. Lotion infuse for a week, strain and use to treat the skin after water procedures.