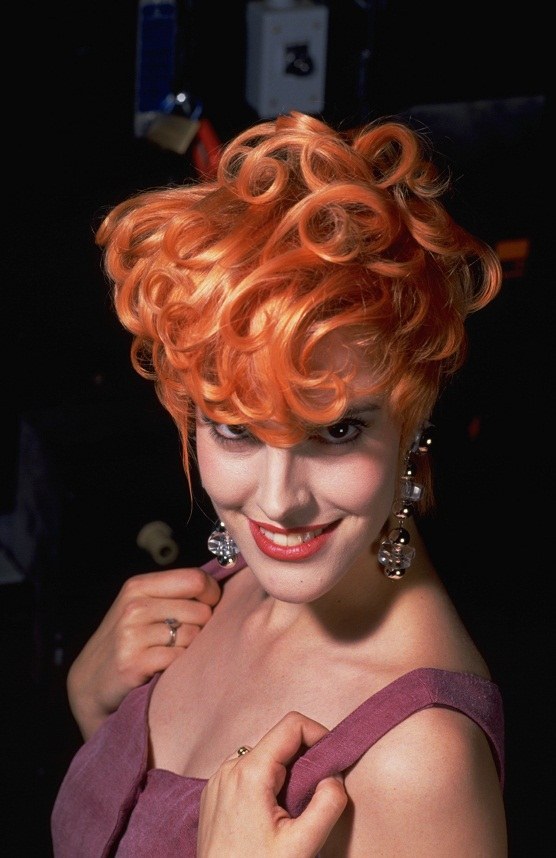 If you keep henna long, you can get a rich deep color, by reducing the time, you will limit yourself to a red tint. For those who rely only on the healing effect, the exposure time of the mixture can be very small.
Should I dye my hair with henna
Henna is the dried and powdered leaves of the Lavonia. The plant has useful properties, which since ancient times have been used by the peoples of the eastern countries as an antiseptic and healing aid. However, a much wider application in henna has always been associated with cosmetology. Even in ancient times, women gave hair color with the help of henna, treated with her skin, made temporary tattoos.
The coloring powder of this plant gives a very persistent color. If you are going to further color your hair with chemical paint, then, perhaps, henna will not work for you, since it does not wash off hair. Even after a year, the hair stained with henna, if discolored, will be reddish. Some experts believe that it dries hair. Do not use this plant more than once in 2 weeks, otherwise the effect may be the opposite: your curls will lose their shine and become lifeless.
We brush hair with henna correctly
To dye your hair, you will need several things: some utensils for henna, which is not a pity, since henna may not be washed off, a polyethylene cap (you can use an ordinary package), a towel or cap, rubber gloves for hands, a comb for applying henna (some apply the mixture by hand).
Before starting the procedure, the henna powder should be diluted. Its amount depends on the length of your hair. For short enough 50 g, for the average you need about 75 g or more, depending on how long and thick they are. Some coloring is required up to 300 g, but this is for very long and thick hair. As a rule, henna is bred with boiled hot water. Sometimes kefir is used for this purpose, since in the acidic environment the pigment is more intensive, the color turns out to be more saturated.
Stir the mixture until smooth, so that there are no lumps. Apply henna to damp, freshly washed hair. To the skin of the forehead and ears has stained, densely spread the face with cream before staining. Use gloves, otherwise your hands will turn orange. Apply henna to the neck. In general, the process is the same as if you were painted with ordinary paint. After the composition on the hair is applied, wrap them with a plastic bag or cap, from above you need to put on a towel or cap.
Время выдержки может быть самым разным в зависимости от того, какой вам нужен эффект и какого цвета ваши волосы. Обладательницам светлых тонов можно продержать хну 15-20 минут, шатенкам потребуется выдержать не менее 40 минут, а если волосы совсем темные, то и полтора часа не будет пределом.
Rinse henna with warm water, without using a shampoo or other cleanser. Do not forget the gloves for the hands. Approximately 3 days after staining, it is recommended not to wash the head, so as not to spoil the color.