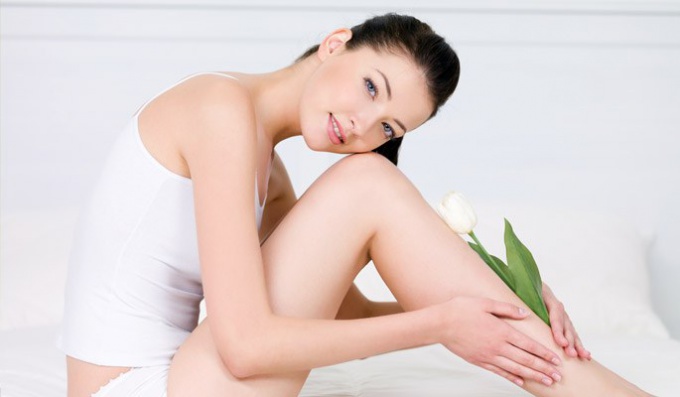 The long-awaited disposal of excess kilos is often overshadowed by the fact that the skin looks saggy. Restore her elasticity easily, you just need to use one of the procedures or a set of them.
Best of all, the skin is toned with a variety of wraps: chocolate, honey, coffee, algal, as well as wraps using therapeutic mud. The skin is tightened after wrapping, the relief is leveled. Wraps can be done in the salon, but you can carry out the procedure in
Home conditions
. The main condition for success – one procedure can not be limited, wrappers should be at least 10.
To the skin was elastic, it must produce collagen in large quantities. It contributes to the development of a sharp temperature drop, for example, a contrast shower. It will not only make the skin more elastic, but will also increase muscle tone. An excellent assistant of a contrasting shower will be a rough washcloth that improves blood circulation.
A pleasant and useful procedure that helps to make the skin beautiful, well-groomed, supple and elastic, is massage. And the use of oils and creams during the procedure additionally serves to moisturize and nourish the skin.
Cosmetic products can not be ignored. Creams, mousses, gels, lotions not only return elasticity, but also fight with stretch marks, cellulite and other problems that arise after weight loss.
Scrubs and peelings will restore blood circulation, remove dead and dead cells, improve the tone of the dermis. Useful components in the composition of peelings and scrubs will saturate the deep layers of the skin. Scrubs can be bought in ready-made form, and you can do it yourself using sea salt with various essential oils. Sea salt as a basis for scrub can additionally remove excess fluid from the body, which will benefit not only the skin.
After carrying out any of the above procedures, you need to use gels or creams with active ingredients that renew the skin, moisturize and nourish it. Creams and gels should be used constantly – only in this case the result will be visible. This rule applies to procedures. From several procedures with different intervals in time, the benefits will be much less than from their regular conducts in an amount not less than 10-15.