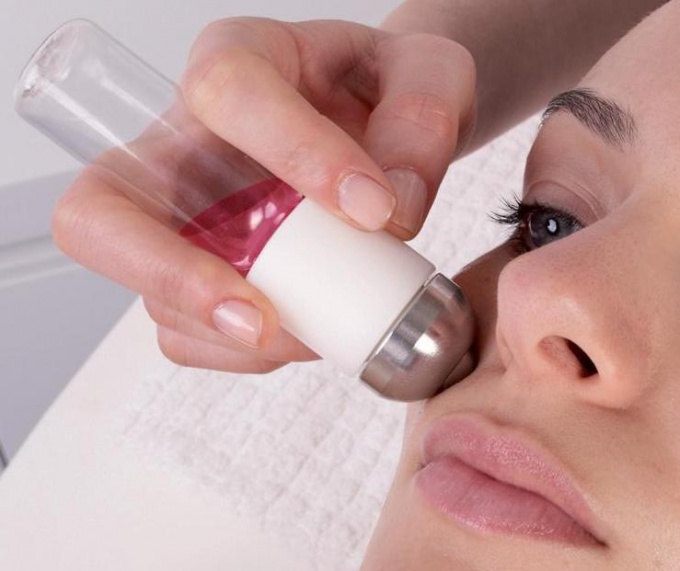 The facial skin changes throughout life. The appearance of the epidermis is influenced not only by age, but also by acne, sun rays, hormonal changes in the body. Errors from the skin of many errors will help hardware cleaning the face. There are several types of procedures. Unlike chemical and mechanical cleaning, laser peeling has a noticeable effect after the first procedure. In addition, it is less traumatic.
The almighty laser
Laser cleaning is carried out by hot and cold technology. In the first case, the beam creates evaporation of tissues in the deep layers of the epidermis, which leads to improved skin metabolism. The second technology is more superficial.
Most often laser peeling is used to cleanse the skin of pigmentation caused by ultraviolet and acne. The procedure is performed under local anesthesia.
Freckles and post-acne are treated with a laser flash, resulting in a lightening of the skin by one tone, and fine mimic wrinkles are smoothed out. After the first stage, the face is wiped with a special compound and re-treated with an anesthetic.
One session can take 30-60 minutes, and the effect from it lasts up to 5-ти years. For complete removal of scars, the facial cleansing is combined with chemical peeling and mesotherapy.
Painless vacuum
Black dots – comedones, will help clean the vacuum cleaning. It is a painless and atraumatic procedure, suitable for a tender young skin.
To increase the effectiveness of vacuum peeling, preliminary disinfestation can be carried out – softening of the surface layers of the skin with the help of an electric current. Also before the session it is recommended to steam out your face over the vaporizer. And for customers with couperose special warming cream is shown.
Vacuum cleaning is carried out by a special apparatus that draws out sebaceous plugs and dirt from the skin. One session lasts only 20 minutes. In a year it is possible to do 3-4 procedures.
Skin cleansing through vacuum is shown to young girls with acne, as well as mature women with the first signs of epidermis wilting. This procedure is contraindicated in open wounds, pustules and inflamed pimples.
Unique Ultrasound
Although ultrasound peeling is considered the most sparing, it is able to clean out deeper layers of the epidermis than vacuum cleaning. The procedure is good because it has practically no contraindications.
Through ultrasound, you can get rid of not only acne and unevenness, but also improve the complexion. In addition, ultrasonic cleaning tightens the skin, making it more elastic and dense.
At the beginning of the procedure, the skin is vaporized over the vapason, then covered with an aseptic solution and processed with a special shovel that pulsates in the ultrasound mode. The entire session takes up to 20 minutes.
In total it is necessary to pass from five to ten procedures, the effect of which will last from 4 to 12-ти months. Then you can make a single ultrasound peeling to activate the self-healing of the skin.