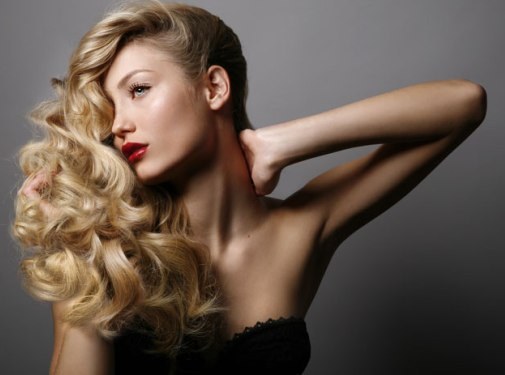 Onions are a useful natural remedy, which is actively used in the composition of medical hair masks. Its burning juice stimulates hair bulbs, irritating the scalp. Onion masks are quite effective in combating hair loss, baldness and dandruff.
Onion masks can be used for any type of hair. However, some representatives of the fair sex refuse these procedures because of an unpleasant smell. In fact, getting rid of it is quite simple. After the onion mask you can rinse your hair with acidified water – per liter of liquid 2 st.l. table vinegar. In addition, apple vinegar, diluted with water in equal proportions, effectively copes with the smell. Some ladies use rosemary essential oil, diluted lemon juice and banana pulp.
In order to strengthen hair bulbs and get rid of dandruff, use a decoction of onion husk. Pour the raw material with a small amount of boiling water, put in a water bath and hold for 20 minutes. Then cool to room temperature and strain. With broth rinse clean hair.
Onion juice can be safely rubbed into the scalp. In this case, it has an irritating effect on the bulbs, which contributes to the acceleration of hair growth. Use this tool 1-2 times a week. The juice can be mixed with other useful ingredients. So, for example, if you dilute it with vodka in the proportion of 1: 2, you get an effective composition for combating dandruff. Apply the mask for half an hour and hold 20-25 minutes. Rinse hair with warm water. If you have dry hair, add to the mixture 1 st.l. vegetable oil.
To improve hair growth, stir in 1 a glass of kefir juice of one onion. In addition, if desired, you can add 1 st.l. burdock oil and raw egg yolk. The mask is applied to damp, clean hair and washed off with acidified water after half an hour.
With a strong hair loss, a mixture of 2 st.l. onion juice and garlic, 1 st.l. vodka or cognac, egg yolk and 1-2 tsp. burdock oil. Massage movements rub the product into the scalp and hold 20-30 minutes. To enhance the effect, you can cover your head with polyethylene and a towel.