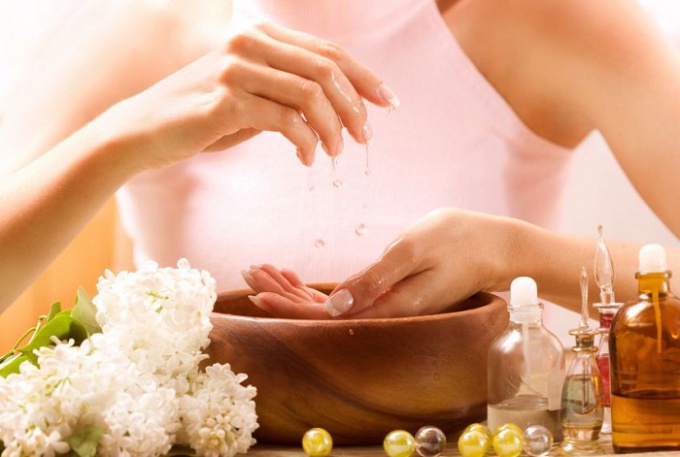 Весьма часто кожа наших рук становится суховатой из-за моющих средств, которые имеются у каждой хозяйки на кухне. Не всегда есть возможность использовать резиновые перчатки, да и это не совсем удобно.
Если у вас шероховатая кожа рук, то вам отлично поможет ванночка из крахмала. Ее рецепт очень прост и кроме воды и самого крахмала вам ничего не понадобится.
Preparing the mask is very easy. Dissolve in a glass of cold water one teaspoon of starch. Then pour the resulting liquid into a deep plate and add warm water.
Put the hands in the bathtub and hold them there about 15 minutes. At the end of the procedure, do not wash your hands, and apply a moisturizer.
Starch removes irritation and after its use the skin becomes soft and more sensitive.
This bath produces a stunning effect, which you can notice immediately after the first application.
The most important thing is that you do not need any special investments, because practically no ingredients are required.
Если в настоящее время у вас дома не найдется крахмала, то его можно заменить тертой картофелиной, которую необходимо замочить в воде минут на 30.
The method of application is exactly the same as for the tray described above.