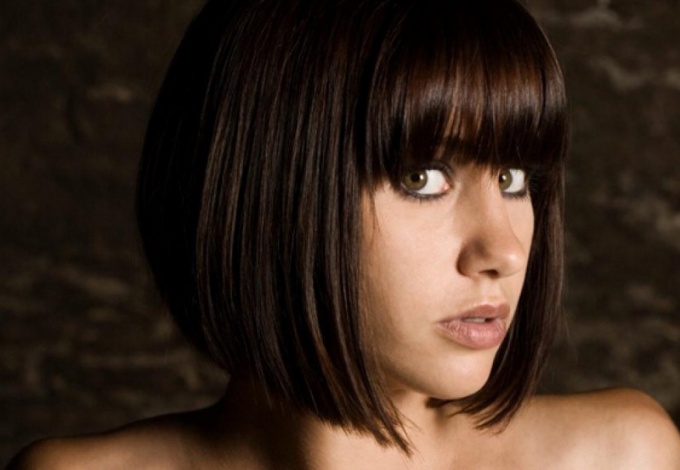 Currently, hairstyles are traced to naturalness and naturalness. That's why well-groomed short haircuts at the peak of popularity. After all, they do not require a long laying and care for themselves. It is enough to keep the hair clean and monthly to adjust the length.
Kare and bob – classic short haircuts
Kara and Bob can be called hairstyles for all occasions. Their modern interpretations are very diverse: a square on a leg, a leg bean, an elongated square, a square with a bang and so on. These haircuts fit women and girls of any age. And that is especially important – hairstyles are performed on hair of any type.
Especially beautiful hairstyle looks on straight hair: smooth, shiny and well-groomed strands will give your image Hollywood chic. A stylish thick bangs will cover too wide a forehead.
Short haircuts and bean are so versatile that they practically do not require styling. It is enough to wash your hair and dry it with a hair dryer.
If you have curly and curly hair, then a short haircut can be very to your liking. Note that now the fashionable version of the styling – it's wavy tips in combination with a smooth basal zone. You can make waviness and movement of the tips with a hair curler or with a hair dryer with a round brush-brashing. And the hair can be screwed outward or inward depending on the desire.
Graduated and cascading hairstyles
The times when the short haircut had a clear shape and absolutely straight lines, were a thing of the past. Now short hairstyles created by the technique of graduation and cascade. Hair trimmed in this way can be tousled, combed, added to the volume. So, you can easily change your image: from casual to elegant and luxuriously feminine.
The hairstyle "Sessun" came to the present from distant 60-ies thanks to the model of Twiggy. The peculiarity of the hairdress in the presence of a soft and round bang, which seems to continue in the side strands. Thus, the haircut has the same length almost along the entire perimeter. Hair is stacked with a round brush strictly inside.
Another famous hairstyles for short hair – "Caprice". It is an ornament for both straight and curly hair. At its execution the technique of graduation of hair is used: each new strand is cut on 1-3 mm shorter than the previous one. This hairstyle emphasizes a beautiful and delicate neck, leaving it open. Therefore, "Caprice" is especially suitable for women slim and slightly lean. In order to make a beautiful styling, it is recommended to dry hair with a hairdryer and simultaneously straighten them. If the hair is curly, they can be pulled using ironing. Wavy strands lying in a light art disorder can be easily obtained by using a hair dryer with a "diffuser".
A short haircut for a boy is also suitable for slender persons. It looks very refined and enhances the appeal of the owner. For laying it is enough to apply a fixing agent at the roots and tousle the hair with your hands. The most daring variants of this hairstyle – with an elegant long bangs.