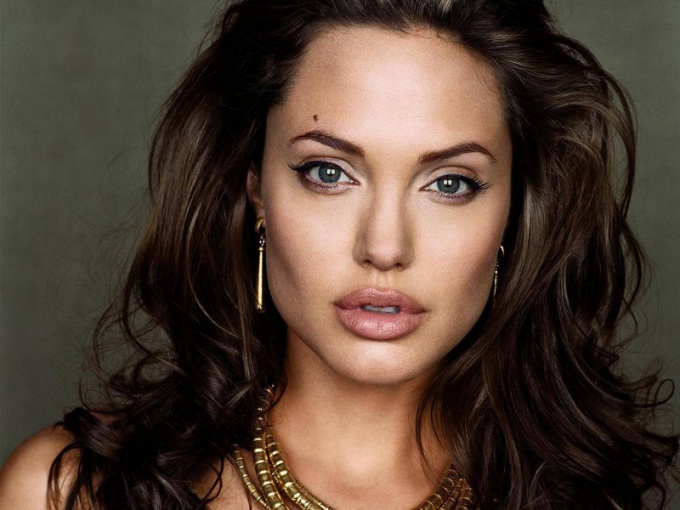 There are five basic types or shapes of the face: round, triangular, square, elongated (diamond-shaped) and oval. And each of these types is suitable for a certain form of haircuts.
How to choose a haircut for a square face
First you need to make sure that the face is square. To do this, you need to measure the length and width of the face. These values ??should be practically equal. Also a square chin has a massive chin.
For this type of face is important the volume of haircuts: smoothness, on the contrary, emphasizes the angularity and massiveness of the face. Preference is best given to ragged or graduated haircuts.
Remarkably fit the square face asymmetrical haircuts. They smooth out the angularity of the face. Haircuts with curls extend the face, ideal for owners of curly hair.
Also look great haircuts with buns. Owners of a square face are better to avoid volumetric straight bangs. It is better to give preference to oblique ragged bangs, laid on one side.
If the hair is straight and long, then a large volume should be made near the vertex, gradually reducing it to the ends of the hair.
What haircuts should be avoided
Owners of a square face should avoid straight hair, haircut long to the chin, too short haircuts, direct cuts. Also, you should not comb your hair back and do volume around the cheekbones – this will emphasize the angularity of the face more.
Short haircuts for a square face
Short haircuts are not quite an acceptable option for this type of face, but there are a number of exceptions. So, exceptions include haircuts, pics, bob-kars and their asymmetric options.
Haircuts such as hansons and squeaks make the face more feminine and give a romantic lightness to the image. When laying such haircuts create a volume at the roots and carelessness in the styling. The bangs will look better oblique. Bob-kar is better to choose in a shortened version with an asymmetrical bangs to the eyebrows. The multilayeredness of such a haircut will soften the corners of the cheekbones and chin.
Medium haircuts for a square face
Average haircuts include Bob-kara in a longer version and a cascade. Principles of mowing medium-sized Bob-kar remain the same as the short one.
The cascade perfectly fits to wavy hair. It is recommended to twist the ends of hair outwards. With this type of haircuts, a straight, but a thin bangs are possible.
Long haircuts for a square face
To long haircuts for a square face are ladder, cascade and haircuts with a straight cut of hair. These haircuts perfectly hide the shortcomings of a square face.