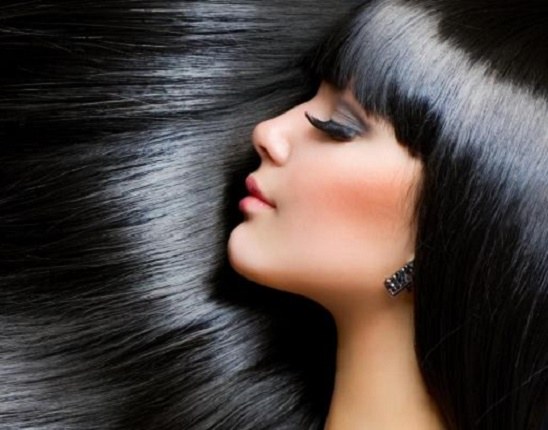 Screening is a new effective way of caring for the hair. Its purpose is to moisturize and nourish the hair, as well as protect it from the adverse effects of the external environment: scorching sun, wind or cold.
Hair Shielding Technology
Screening is often confused with another cosmetic procedure – lamination. However, these two types of hair care are fundamentally different in nature. Lamination is aimed at aligning the external structure of the hair, and the purpose of screening is its internal nutrition and moisturizing. These procedures can be used together to get the maximum cosmetic effect.
Screening can be done in a beauty salon or at home. A set of cosmetics for this procedure includes masks, a special remedy with nutrients and a balm-conditioner for hair. Products for screening are made by many cosmetic companies. Such kits can be purchased in professional shops, beauty salons or ordered on the Internet. It should be noted that the screening is colorless and gently dyeing the hair.
Before the procedure, the head should be thoroughly washed with a normal shampoo and slightly dried. On wet hair, a mask is applied, which should prepare the strands to the effect of a special shielding agent. The mask should be kept about 10 minutes, although different manufacturers may have this time.
Wash hair with warm water and pat dry with a towel. The means for screening is evenly distributed along the length of the hair. Then the head should be covered with a plastic wrap and wrapped with a towel. Wait for the time specified in the instructions to the facility. Then the hair should be rinsed using a special balm, and dried.
Reviews about the procedure of screening the hair
Shielding has a beneficial effect on the condition of the hair. Makes them smoother, shiny and elastic. Absolute majority of women noted that after this procedure their hair became easier to comb and it is better to keep in hair style. Many also pointed out that the strands acquired an additional volume at the roots and the hair tips, formerly dry and sliced, improved considerably.
The reviews also note that shielded hair is less prone to burnout under the southern sun and drying out under the influence of sea water. In addition, such strands better tolerate the thermal effect of iron, curling iron and hair dryer.
The minus of the screening procedure is a limited duration. The effect of healthy, shiny and obedient hair lasts only 2-3 weeks.