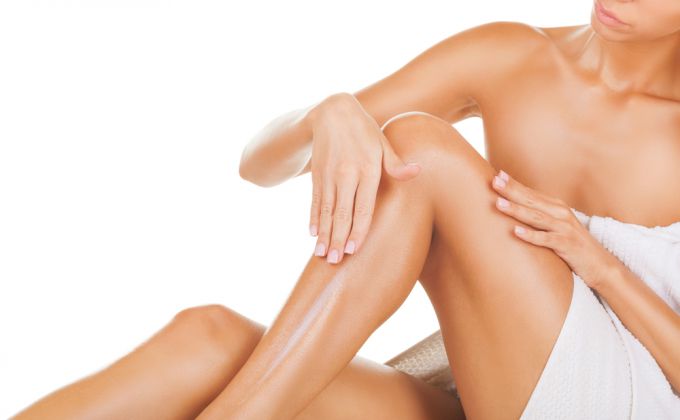 Сегодня в салонах красоты предлагается большое количество методов, которые помогут избавиться от лишних волос. Однако не всем они по карману и многие предпочитают воспользоваться проверенными домашними способами.
Если говорить о традиционных способах борьбы с нежелательной растительностью на теле в домашних условиях, то можно выделить четыре наиболее популярных из них.
Shaving is the simplest method, but to obtain good results, it requires qualitative adaptations: a machine, replaceable cartridges to it, a special cream or a balm after depilation.
Wax depilation is a simple, effective method that is affordable for many, but painful enough. The principle of the procedure is that the skin with unwanted hair is applied pre-heated wax, and on top of it paper or a tissue strip. After the wax has solidified, it is torn off against the growth of the hair. The procedure has contraindications – it is not recommended to use it for those who have problems with blood vessels.
A simple and inexpensive method of depilation is the use of special cosmetic products, usually creams or gels. The effect is achieved quickly, but it is not durable – only 10-15 days and a repeated procedure is required. Another drawback is that drugs that struggle with excess hair, greatly overdry the skin.
Shugaring is one of the newfangled ways of getting rid of hair, which came from antiquity. Similar to technology with wax depilation, but a little less painful. Put on the problem area of ??the skin sugar mass, brought to the caramel state, after cooling off in the direction of hair growth, it ensures the removal of hair along with bulbs.
There are several ways of making sugar paste. First: squeezed juice from half a lemon mixed with 10 st.l. sugar and 1 st.l. water. For the second variant of preparation of sugar mass it is necessary to take 3 st.l. honey, juice of half a lemon, 8 tbsp. sugar, all ingredients are combined. The mixture should be brought to a boil on low heat, and then cook until a thick cream is obtained. After the mass has cooled, apply a thin layer on the necessary places, cover with a napkin. After 10-15 minutes, everything must be removed with a sharp movement.
At home, folk methods such as infusions of herbal mixtures, nuts and other ingredients can also be used to remove unwanted hair.
Epilation with the use of walnuts is one of the most popular means to combat unwanted hair. To fulfill it, you need juice from the rind of slightly unripe fruits. They wipe problem spots three times a day. The result of the procedure is the cessation of hair growth on the skin surface.
Простым способом по удалению волос является использование сока дикого винограда. Ягоды нужно хорошо выжать и полученным соком натирать участки кожи ежедневно. В течение месяца средство должно избавить от нежелательных волос.
Для приготовления мази для эпиляции с использованием кедровых орехов, необходимо скорлупу измельчить до состояния муки и добавить чуть-чуть воды до получения кашеобразной смеси. Если полученную мазь накладывать на участки с нежелательными волосами, то примерно через 2 недели будет заметен результат.