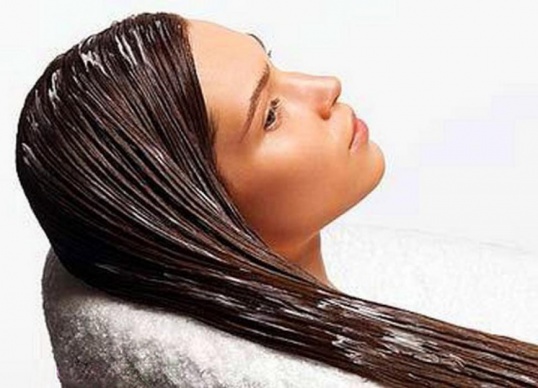 To make hair grow faster, you can resort to home beauty recipes, such as a hair mask. There are different versions of the formulations and methods of making masks, but the most effective means is the use of dry mustard.
The principle of the action of mustard is based on the fact that the blood circulation in the skin intensifies, and with it the nutrition of the hair bulbs. Thanks to this, hair will grow faster, skin sebum will decrease and dandruff will be eliminated.
The mask gives the result, if used at least once a week. One composition can be used for a month, then one of the components should be removed or replaced. Mustard can cause allergies, so before applying the mask it is worth checking its effect on the hand.
For the mask, take the mustard powder, mix it with an equal amount of hot water. Add the yolk of one egg to the resulting mixture, 2 tsp. essential oil (olive, almond, burdock, grape seed or other) and 1 st. l. of granulated sugar.
The mask should be applied to the roots of hair with a brush. Then put a shower cap or a pack on your head, warm the head with a thick towel, wait at least 20 minutes. The burning should be very strong, but tolerant, and if it does not, then you need to increase the amount of sugar in the composition.
You can not mix mustard with boiling water, because hot water kills all useful properties. If the ends hair seksya and break, you can anoint tips with oil. The oil must be castor, coconut, wheat germ or shea butter. You can add vitamins A and E to the oil, and replace sugar with honey. To achieve the best result, you can add yogurt and colorless henna to the butter.
Apply this mask to freshly washed hair. The maximum holding time is one hour. To wash off a mask it is necessary cool water, to put the conditioner for hair it is not necessary.