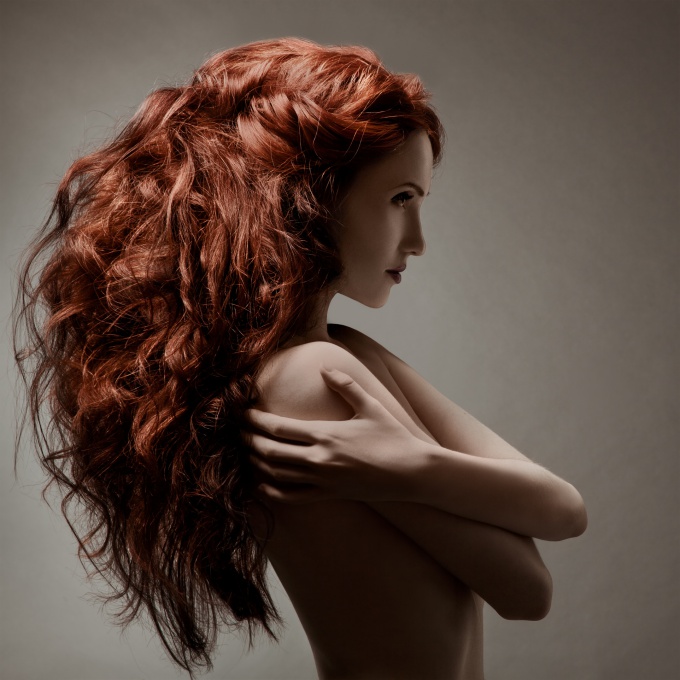 Thick, shiny hair is the dream of every woman. However, with age and under the influence of many other factors characteristic of the modern rhythm of life, the cycle of hair reproduction can be disrupted, which leads to their loss. But do not despair! Fortunately, today there are effective drugs and drugs that can restore our hair strength, volume and beauty.
The situation when after combing we see that every day more hair remains on the hairbrush, unfortunately, it is by no means a rarity. Statistics argue that about 80% of women over 25 years face the problem of hair loss, and also notice a decrease in their volume.
The fact is that often the way of life, to which we are accustomed, already in itself becomes a factor in the slowing down and violation of the cycle of hair reproduction. Constant stress, chronic lack of sleep, sedentary work, diets, lack of proper rest, bad ecology affect the condition of the hair in the most sad way. The hair begins to fall out, and the hair shaft is thinned, which is the reason for the loss of their volume. And this is another serious stress for a woman, because as a result, you may even need to give up your favorite hairstyles and haircuts, that is, to give up your own beauty.
To lead to such extremes is by no means impossible, given that the problem, although not simple, but quite solvable. First of all, reconsider your way of life. Give up hard diets and starvations, try to establish a sleep regime, walk more and not be nervous for every reason. Go in for sports – enough jogs or small regular complexes of exercises at home. Finally, take a vacation and have a rest already with pleasure somewhere where there is a good climate and favorable ecology.
By following these recommendations, you will undoubtedly notice an improvement in the condition of your hair. However, in order to solve the problem at a deep level, an integrated approach is important, and, possibly, the use of special anti-hair loss remedies.
In this regard, we recommend that you pay attention to the remedy TRICOVEL® (Trikovel), developed by the Italian pharmaceutical company Giuliani.TRICOVEL® has been the leader in Italy1 for more than a year on the market of products that help to reduce hair loss and their growth. Now Trikoval appeared in Russia.
All TRICOVEL® products contain a unique complex of Biojenin, developed on the basis of the most modern research in the field of trichology. This innovative, patented2 in Europe combination consisting of polyamine, calcium pantothenate and biotin, nourishes the hair, gives them strength, stimulates the activity of the hair bulb, improves its activity, prolongs the growth phase, contributing to the preservation and strengthening of the hair.
Tablets TRICOVEL® (Trikoval Biojenina) are supplemented with nutritional components. Zinc, copper, vitamins E and C have an antioxidant effect, protect hair from the damaging effect of free radicals, slow the aging process, and the optimal set of nutrients, including folic acid and vitamin B6, strengthens the hair, contributing to their rapid growth, dense volume and healthy appearance.
Tablets TRICOVEL® (Trikoval) are produced using a unique technology of prolonged release, which provides a constant and gradual release of active substances (during 8-12 hours) and a convenient mode of reception – an 1 tablet a day.
In one package contains 30 tablets, designed for 1 month of use.
According to the results of clinical studies, after two months of taking Trikovel Biojenin tablets, hair loss decreased by 75,5% 3.
TRICOVEL® (Trikovel) is sold in pharmacies not only in the form of tablets for oral administration, but also as a lotion for external use. Exclusive technology of the tri-active 3, first used in Trikoven Biojenin lotion, provides a gradual release and deep penetration of the triple concentration of active components during 3 days. The lotion dries quickly after application, does not require flushing, does not make hair greasy or sticky.
Trikoven Biojenin Lotion is suitable for both men and women, but the female version (in pink package) contains an additional component – soy isoflavones. They stimulate the production of collagen and elastin, soften and moisturize the scalp, enhance the effect of the whole complex on the growth and beauty of the hair. In one package contains 10 ampoules, designed for 1 month of use.
Clinical studies of 4 have shown that the use of Trikoval Biojenin lotion reduces the loss by 63%, increases the strength of hair by 80% and increases the volume of hair by increasing the diameter of the hair shaft at 87%.
Another important advantage of "Trikovel" is its price: the preparations of the complex are about twice as cheap as other popular products in their hair loss lines. Currently, the complex "Trikovel" can be purchased in almost all large pharmacy chains in Moscow. A complete list of pharmacies in which the drug is available,can be viewed here.
__________________________________________________________________________
1 Data from the research agency IMS, food supplements against hair loss: sales in packs for 2014
2 European patent EP 1469843 is valid until 2023 in Europe.
3 Results of an 60-day, double-blind, placebo-controlled clinical trial involving 60 a man with excessive temporary hair loss who took Triksov Biojenin tablets. F. Rinaldi and others, NutraFoods, 2 (1) 1-7 2003
4 The average results of a double-blind, placebo-controlled clinical trial involving 90 a person with excessive temporary hair loss using the drug every 3 day for 3 months. F. Rinaldii dr. "Technological innovations for the treatment of hair loss. Double-blind, randomized clinical trial ", Cosmetic Technology, 2011 No. 14 (5), page 13-15).