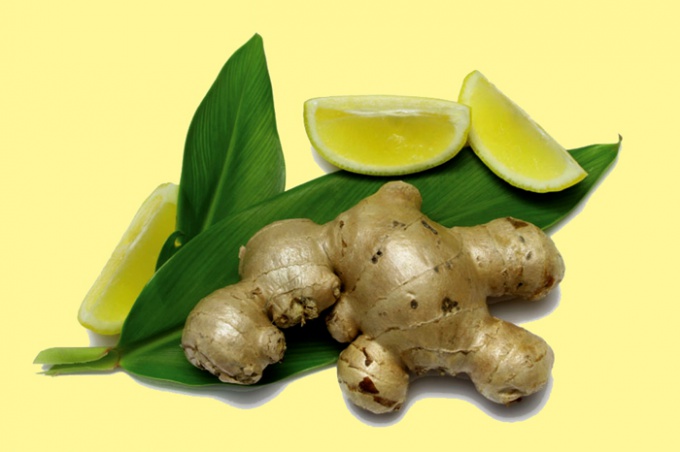 Many have heard about the beneficial properties of ginger. Ginger is a powerful antioxidant, it has soothing and antiseptic properties. In cosmetology, ginger is used in the form of face masks suitable for any skin type, as well as anti-cellulite wraps in the presence of an "orange peel".
Instructions
Mask for oily skin with ginger. It helps to refresh the complexion, fights with enlarged pores, destroys bacteria, removes skin irritations.
A teaspoon of grated ginger pour 1 a l. Of strong green tea. Apply to the face, avoiding the area around the eyes. To sustain on skin 10 mines, rinse with warm water. Ginger mask is not used more than once a week.
Ginger mask with whitening effect. Helps reduce pigmentation on the skin, lighten the freckles and even the skin tone. A teaspoon of grated ginger is mixed with 1 tsp of citrus essential oil and 1 tsp of parsley broth. Apply on face or body, leave for 15 min, then wash off.
Toning ginger mask. Helps to refresh, tighten the skin, give a healthy color to the face. Fresh pomegranate juice 1 tsp mixed with 1 tsp grated ginger. Apply the mask for 20 min, without touching the area around the eyes, then rinse with warm water.
Ginger mask for face against swelling. Helps to get rid of bags under the eyes, effectively removes puffiness. One teaspoon grated ginger mix with 1 a liter of grated apple and 1 a liter of grated raw potatoes. Apply to face on 15-20 min, then rinse with running water.
Ginger mask to accelerate hair growth. Helps improve the condition of the skin of the head, eliminates dandruff, stimulates hair growth. A teaspoon of grated ginger is mixed with 1 tsp lapin oil, 1 tsp lemon juice, egg yolk and 1 tsp honey. The mixture is well mixed and applied to the hair in a circular motion from the roots to the tips. Cover the head with cellophane and wrap it with a towel. The mask should be held on the hair for 40-50 min, then rinse off with plenty of water. After the mask, do not use hair conditioner. Repeat the procedure is recommended 2 times a week. Hair grows very quickly, dandruff and split ends disappear.
Anti-cellulite mask for body massage. Helps in the fight against the "orange peel", tightens the skin, relieves stretch marks. Two tablespoons grated ginger mixed with 1 tablespoon of orange juice, 100 g. Olive oil, 2 st. l sea salt (can be replaced with brown sugar). Mass apply to problem areas and rub the skin well until light redness appears. It is recommended to use massage gloves and rollers. Massage is performed with the use of rubbing and pinching of the skin to improve circulation in cells and tissues. Duration of the procedure is about 20 min.