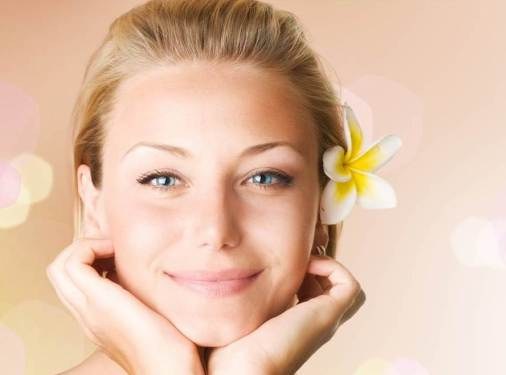 Gelatin is a truly unique product that modern women actively use to make facial masks. It is rich in amino acids, vitamins and proteins. Gelatine masks are especially useful for owners of sluggish and fading skin.
To make a universal face mask, fill in 1 st.l. gelatin with a little cold water. Wait until it swells, and dissolve in a water bath. After mixing the gelatin mass with 1 st.l. milk and talc. The resulting slurry should be cooled to room temperature and evenly applied to a face greased with olive oil. Keep the compound for 10 minutes – during this time it should slightly dry. Remove the gelatin mask as follows: towel with hot water, wring out and apply for a couple of minutes to face. Then rinse with a cotton swab and rinse your face with cool water.
For the fading skin, the mask with lifting effect is ideal. Pour 10-15 g of gelatin 40-50 ml of water at room temperature and leave for 45-60 minutes. Then mix in a separate vessel 10 g zinc oxide and 40 ml glycerin. In the swollen gelatin, gently pour the resulting mixture and mix until a uniform consistency is formed. Put the composition on a water bath and hold until it becomes liquid. Next, take three strips of medical bandage, moisten them in jelly and attach to the face in the following sequence: face oval, forehead area and middle part. Top another layer of mask. After half an hour, remove the bandage and wash with cool water.
Gelatin has a light whitening effect, so it can be used to combat pigmentation on the face. Fill with warm water 3-5 g gelatin and leave to swell for 50-55 minutes. After gently enter into it 10 g of liquid natural honey and 60 ml of glycerin. Place the dishes in a water bath and hold until gelatin dissolves. Blend the mixture evenly on a clean face and leave until completely dry. Do not worry if the mask tightens the skin – this is a normal reaction. Remove the remedy with a cotton swab dipped in warm whey or milk.