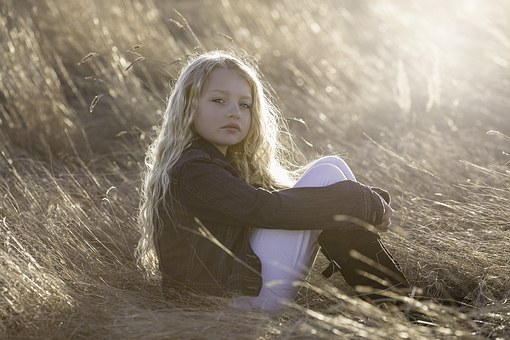 Modern children tend to appear as adults almost from the primary school, boys are already taking care of girls, and girls are good at daily make-up. The latter causes a lot of disputes among moms – some believe that early application of cosmetics can lead to sad consequences, for example, to a decrease in academic performance, while others, on the contrary, do not see anything terrible in this. So at what age can you use children's cosmetics? Let's try to understand.
Pediatricians recommend starting use with 12 years, justifying this by the possibility of manifesting various reactions on the skin in the form of rashes, as well as allergies to aromatics that can cause laryngeal edema. The composition of children's decorative cosmetics significantly differs from the adult, which is why its price is several times higher. If the child does not suffer from allergic reactions, you can safely start to paint, but if the girl is familiar with the allergy not by hearsay, then her mother, as a reasonable person, will postpone this event for later.
Manufacturers of children's cosmetics offer to start using cosmetics from 5 years, because at this age, as a rule, there is an active interest in my mother's cosmetic bag. And the adult cosmetics, especially opened some time ago, certainly can do much harm to the child. It is best to start "growing up" with a lip gloss, and a little later to allow the use of nail polish, until 8-9 years young beauty this will be quite enough. From an older age, you can try lipstick. As for foundation and powder, it certainly is not for the skin of the child – to clog pores from an early age is extremely unreasonable, otherwise in 20 years the girl will have big problems with the skin. And mascara can be tried somewhere from 17 years, although many young girls do it much earlier.
Do not forget that with 9-10 years the child has an active work of sweat glands, so both girls and boys should be introduced to deodorants, and the task of parents not to miss this moment in order to avoid the appearance of complexes.
From what age to start using children's cosmetics, of course, every mother decides for herself, it is important not to save on it and teach the girl to use high-quality products. If your daughter has shown an interest in cosmetics at an early age, you should not scold her and insist that it's too early to think about it – she still will not throw this idea out of her head and will continue to be interested in her friends, and what the girls can teach, as inexperienced as your daughter? Therefore, let her mother better take care of the delicacies of beauty.