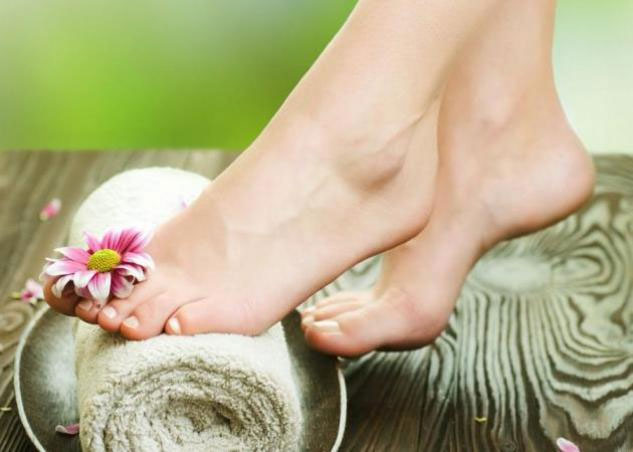 Preparing for the summer, women pay great attention to every nuance of their appearance. After all, the components of a beautiful image is not only stylish clothes, a fashionable hairstyle and makeup, but also a good, well-groomed skin not only of the face and hands, but of the feet and feet. The best image can spoil the not well-groomed legs.
Caring for the feet, just like for other parts of the body, you can use both inexpensive and expensive cosmetics, but do not forget about folk remedies.
The reasons for a bad kind of legs can be different – it's uncomfortable shoes, which leads to blood circulation disorders, high sweating of feet, calluses. To prevent roughness of the skin, you need to apply measures to care for your feet. Often, both men and women, face such a problem as skin cracks on the heels. Cracking occurs because of tight shoes. The most unpleasant consequence is the development of fungal diseases on the skin and nails. All of the above is easier to warn than to treat later.
Nail care also needs to be regular in the home conditions. He is not too different from salon, except that at home you have to do everything yourself. It is necessary to steam out the legs well and to treat them with pumice stone, cut off the nails and sand it with a nail file. Then apply the lacquer that is most wanted at the moment.
Foot heel care. If when walking in the field of feet and heels there are unpleasant sensations, most likely you have appeared, or soon there will be cracks. These education bring discomfort and can lead to serious consequences, so you need to heal stops immediately. If it's not just cracks, and next there are also abscesses, and swelling, then consult a doctor.
In order to achieve beautiful and smooth feet it is necessary to be patient. Sometimes, the feet are so neglected that you need a couple of months of systematic use of cosmetics in order to achieve the desired result. Beautiful feet are the result of painstaking care and careful care. Do not spare the time you spend on caring for yourself. To be beautiful and well-groomed, every woman is worthy regardless of age.