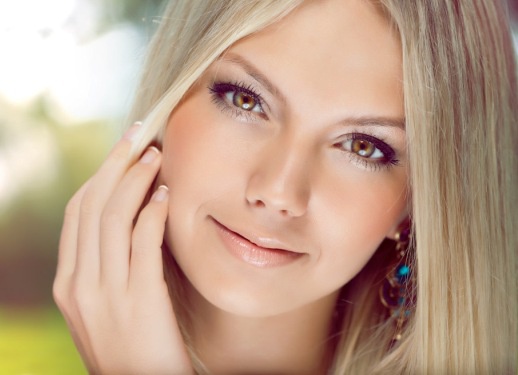 Acne can appear not only in adolescence, but also in more mature age. The cause of this unpleasant event can be a violation of the sebaceous glands, improper care or nutrition. You can cleanse the skin of acne with the help of proven folk methods.
Healing herbs help you get rid of acne. From them you can prepare various infusions and decoctions. So, for example, for lotions and compresses, wormwood is usually used. Fill with 1 Tbsp. crushed raw material with a glass of boiling water and leave for half an hour. Then moisten in the received infusion wadded disk and attach to the problem areas of the face. After 15-17 minutes, wash with warm water. By the same technology, you can make a compress from the present chistotel and field horsetail.
In St. John's wort contains a large number of tannins, thanks to which the skin becomes resistant to the formation of acne, and also the work of the sebaceous glands is normalized. Pour a glass of boiling water 1 tbsp. crushed leaves and St. John's wort flowers and put on a slow fire. Boil the broth for 10 minutes, cool and strain. Wipe the face with a cotton disc moistened with a healing liquid.
You can get rid of acne not only with the help of medicinal herbs, but also natural products. On a large grater chop half a fresh cucumber and apply on clean skin. After 15 minutes, remove the mask with cool water.
Crude potatoes are effective in combating acne. Take ? cup of potato juice and mix it with 1 tsp. honey. Brush or cotton ball on the face, wait for 20 minutes and wash with cool water. The course of procedures is 2 weeks.