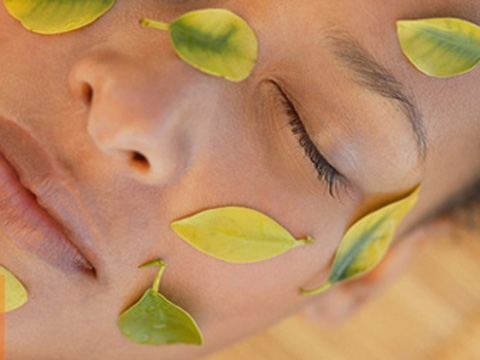 Smooth skin has always been a sign of youth and beauty, but not one woman is immune to the appearance of pigment spots. The reasons for their appearance are many: abuse of sunbathing, age, hormonal outbursts (pregnancy), health problems. Pigmented spots are the result of uneven skin development of melanin. In any case, when pigmentation occurs, it is necessary to consult a doctor, and only after excluding the possibility of serious diseases, you can try to return the skin to its original form. With non-intensive pigmentation, it is possible to cope with the help of lotions
– Cucumber lotion. For its preparation it is necessary: ??one small cucumber, 50 g of vodka; 50 g of boiled water. Cucumber rubbed on a grater, put the gruel in a tightly closed jar, pour vodka and put in the refrigerator for 3 days. Do not forget a couple of times a day to shake the contents of the can, after filtering, dilute the infusion with water and get about 100 g lotion. Wipe the skin at least three times a day for a month.
– Kefir – a universal tool for bleaching the skin. If possible, wipe face with kefir as often as possible, and in a month most spots will disappear without a trace.
– Calendula tincture is also very effective in combating pigmentation. Tincture, bought in a pharmacy, in the proportion of 1: 1 dilute with boiled water, add a spoonful of honey and stir. Wipe week, 5 once a day. Repeat the course after a one-week break. The result is noticeable in the field of two courses of lotion application. If burning or unpleasant sensations occur, tincture should be diluted with water in the ratio 1: 2.
To get rid of strongly pronounced pigment spots you can use masks
– The potato perfectly whitens the skin. You can put on your face thinly sliced ??potato mugs or grated gruel, adding a spoonful of sour cream or honey to it. This mask is applied at least twice a week.
– Творожная маска: 100 г жирного творога тщательно перемешать с ложкой перекиси водорода (3%), добавить яичный желток и ложку меда. Полученная масса наносится на участки с пигментацией, накрывается полиэтиленовой пленкой и выдерживается 30 минут. Чтобы не повредить кожу, маску не стоит наносить чаще чем раз в неделю.
При правильном уходе за кожей, появление пигментных пятен можно избежать. Не злоупотребляйте солнечным загаром, пейте больше воды и ваша кожа сохранит свежий вид и хороший цвет.