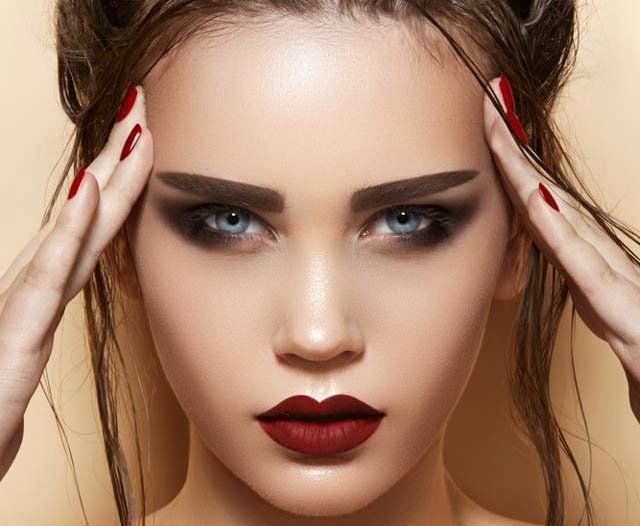 Make-up – one of the necessary conditions for the transformation and separation of female beauty. In make-up, many girls and women have found their own way of expressing themselves. But, as in any field, every fashionista season needs innovations in order to experience something interesting and try on if it suits them. This practice is also common in the field of make-up.
One of the most popular trends in the field of makeup are such products as ball blush, double shadows, eyeliner – markers, glitters and lipsticks. With the help of such tools, you can create a huge number of images that are offered by image-makers in this summer season.
More bright colors
As in 90-s, in the coming season will enjoy the popularity of shades of bright colors. Many people called such colors "acid." This option is best for young people who are not afraid of courageous combinations and are perfectly matched with their age category. For middle-aged women, make-up of certain bright colors, for example emerald or purple, is suitable. These colors are the deepest, so give the woman a mystery and sophistication.
«Smoky eyes»
This technique is used at absolutely all ages, using its own color palette. At the beginning of her appearance, many women of fashion thought that it was correct to use only dark or gray shades, which is not quite the right statement. If before it was used mainly as an evening option, now many stylists use light shades to create a daytime image and apply the style of make-up smoky eyes.
Arrows
Previously, there was only one type of liner, which made it extremely difficult to create the perfect arrow on the upper eyelid. Now there is a kind of liner, which allows you to make perfectly smooth arrows in just 2 minutes – this is a marker pen. Sometimes, the cost of such a tool is much lower than the standard liner, although it is the most convenient option.
In the field of makeup, there are a huge number of techniques that can not be called universal, as much depends on the shape of the eye, as well as color. Therefore, to select the optimal form of makeup, it is worth trying a large number of options to be able to choose the best option for yourself.