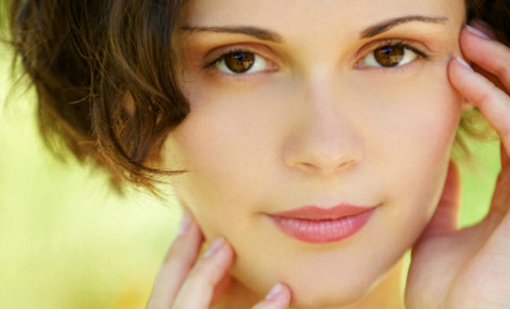 In people under the age of 25, the skin is constantly updated, so it looks taut and elastic. After 25 years, the renewal processes slow down significantly and the skin begins to lose elasticity, becomes prone to stretching, loses its natural radiance. To help the skin to stay healthy, beautiful and fit, it is not necessary to spend impressive sums to visit a cosmetologist and expensive cosmetics. Home facial rejuvenation will help you to maintain youth and beauty.
After 30 years, the main task in skin care is to reduce pores and remove excess fat, which does not allow peeling away dead cells, slowing the process of skin renewal. The main anti-aging treatment for a person after 30 years is the use of cleansers and exfoliants. Apply cleansing cosmetics, such as gel, or milk for washing, as accurately as possible, without stretching the skin, so as not to provoke the formation of new wrinkles.
After the cleansing procedure, it is necessary to apply a tonic to the skin. This cosmetic helps to restore the acid-base balance. The optimal option – the use of tonics based on aloe vera, rose water and witch hazel.
It is necessary to include in the skin cleansing procedure exfoliation with the help of scrubs or a soft washcloth. However, too fond of exfoliation is not worth it. The best option is to conduct 1-2 procedures per week. The main secret of home rejuvenation is that after treating the skin with scrub and washing it is necessary to apply on the face a sour-milk product on a natural basis, which includes living bacteria.
The fact is that mechanical cleaning of the face with the help of a scrub or sponge causes the formation of micro-traumas, for the healing of which correspond to white blood cells. They cause the production of elastin and collagen, which are responsible for the elasticity and elasticity of the skin. Applying to the skin of natural yogurt or any other sour-milk product with living bacteria, stimulate the work of white blood cells-macrophages, thereby restoring youthfulness and beauty to the skin. Yogurt should be kept on the face for about 10-15 minutes, then rinse and apply a nourishing cream.
Such skin rejuvenation in Home conditions will bring results quickly enough, if not to be lazy and regularly carry out these simple cosmetic procedures.