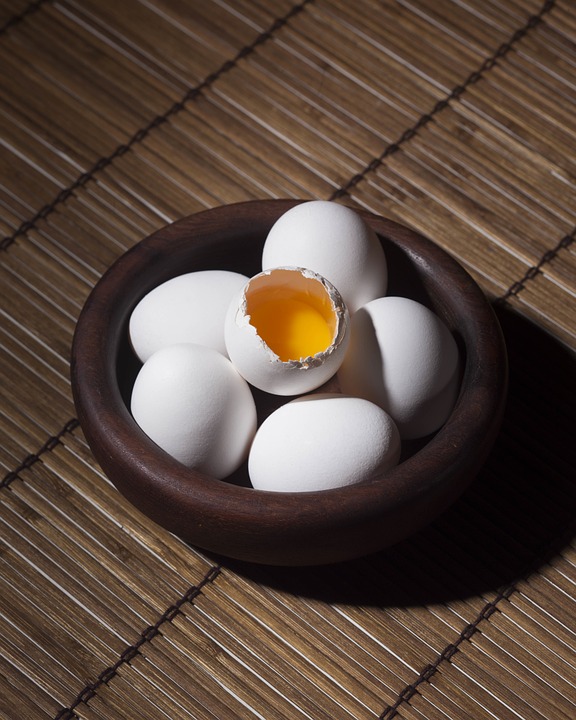 Masks from egg yolks do not require long preparation, this product is always found in your refrigerator. With the help of home remedies you will transform your skin no worse than professional cosmetics.
Yolk consists mainly of water and fat. It well retains water in the skin cells, softens, makes it supple. Masks made from yolk will help people with dry skin. Nutrients and trace elements contained in the yolks, well affect the skin, moisturize it.
Какие же вещества содержатся в желтках?
1. Eggs mainly consist of protein, it is a building material for skin tissues, increases its elasticity.
2. Vitamin A heals dry, irritated skin.
3. Vitamin B2 protects skin cells from free radicals.
4. Vitamin B3 treats inflammation on the skin, moisturizes it.
5. Цинк существенно замедлит процесс увядания кожи, лечит акне и прыщи.
Nourishing face mask recipe
Маска питает, успокаивает и увлажняет вашу кожу. Маска оставит ощущение свежести, чистоты кожи. Состав маски подходит для всех типов кожи.
Ingredients:
1. Avocados – one-fourth of the ripe fruit (avocados moisturize the skin, because it contains a large amount of fat, which makes it smooth and supple)
2. Yogurt – 1 ch. Spoon (contains live cultures that help in eliminating bacteria that cause acne)
3. 1 Egg Yolk
Tips:
Разотрите авокадо в чашке или блендере до пасты. Добавьте оставшиеся компоненты и все вместе перемешайте до однородности.
Чистыми руками нанесите смесь на кожу. Держите маску 15-20 мин. Смойте ее теплой водой и промокните салфеткой или полотенцем.
Рецепт маски для кожи, склонной к жирности и акне
This mask contains honey, which is a natural antibacterial component. He struggles with the cause of acne – microbes. The mask also contains almond oil, it is the least fatty of all oils, it is used for acne and acne.
Ingredients:
1. Honey – 1 ch. Spoon (honey has antibacterial and antiseptic effect)
2. Almond oil – 1 ch. Spoon (treats acne, heals dry, flaky skin, nourishes and rejuvenates the skin, suitable for all types)
3. 1 Egg Yolk
Tips:
Use this mask in front of the shower, it is sticky and difficult to wash off.
You can store this mask in the refrigerator for 2-3 days.
To make a mask, mix all ingredients in a small bowl and beat until foam.
Apply a mask on your face with clean hands.
Leave the mask on 15-20 min., Rinse with warm water.
Рецепт маски для увядающей кожи
This mask recipe is suitable for age skin. If you suffer from premature wrinkles and aging of the skin, this mask will help restore softness and elastic skin.
Ingredients:
1. Оливковое масло – 1 ч. ложка (масло удерживает влагу в клетках кожи, увлажняет обезвоженную кожу)
2. Банан – 1 шт. (замедляет процесс старения благодаря высокому содержанию витамина Е, фрукт содержит антиоксиданты, они работают против свободных радикалов, одной из причин возникновения морщин)
3. 1 Egg Yolk
Tips:
To feel the maximum effectiveness of this mask, you must first make a pairing of the face.
Use a ripe banana so that you can easily knead it with a fork.
Olive oil can be replaced by coconut if necessary, it also moisturizes and nourishes the skin and prevents premature wrinkles.
In a bowl, knead the banana with a fork until pasta. Add the remaining ingredients, stir until homogeneous.
Apply mask on clean skin, leave for 15-20 min.
After the time is up, rinse the mixture with warm water and pat the face with a towel.