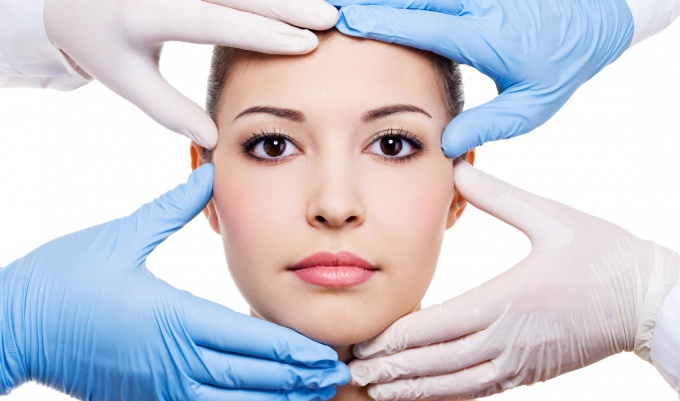 Lifting the face will help women clean up the skin imperfections and remove wrinkles. There are 2 basic types of lifting – surgical and non-surgical. And before deciding on the procedure, it is worth choosing the most acceptable form.
Laser face lifting
This is a method of lifting, which allows you to polish the skin of your face. There is a procedure with the help of a laser, which simply removes the top layer of the skin. Therefore, this method is better called peeling. After treatment of the skin of the face, an active process of its recovery begins.
Even if the procedure is carried out by an experienced specialist, do not expect a stunning effect instantly. Laser lifting leads to a traumatism of skin cells. And their recovery takes time. In addition, frequent exfoliation can be considered exfoliation and redness of the skin, its soreness and hypersensitivity. And women suffering from acne, you need to prepare for the fact that there will be an exacerbation of the disease.
Ultrasonic lifting
Sometimes this type of lifting is called a facelift. But new technologies have allowed to get rid of surgical intervention. Correction of the blurriness of the contours occurs due to ultrasonic waves with a certain frequency.
Radio wave lifting
Due to the special electromagnetic effect on the skin of the face, it warms up. As a result, cells begin to produce gilauronic acid. New collagen fibers appear, while the old ones are stimulated and reduced. The popularity of the procedure is based on the fact that after the first session, improvement of the facial skin is noticed. But the maximum effect can be achieved only after 8 procedures.
Do not forget that this procedure has contraindications. If a woman has skin lesions or inflammation, then the procedure can be carried out only after full recovery. In pregnancy, it is also forbidden to conduct radio wave lifting. The presence of a pacemaker is also a contraindication, since radio pulses can knock down the stimulator setting.
There are more types of non-surgical lifting, such as photorejuvenation, vacuum massage and stimulation by current. And to improve the skin and tighten it, for a few hours you can use a special serum.
Filament lifting
This is already a surgical method, in which micro cuts are made and special absorbable threads are carried through them. In some cases implantable threads are used. Facelift is made thanks to special cones, which are hooked on certain areas of the skin and tighten them.
Endoscopic lifting
This is a new technology in plastic surgery. The difference from conventional plastics lies in the fact that the incisions are made on hidden areas, for example in the oral cavity or in the scalp. In the microscope, an endoscope is inserted and the doctor makes the necessary manipulations.