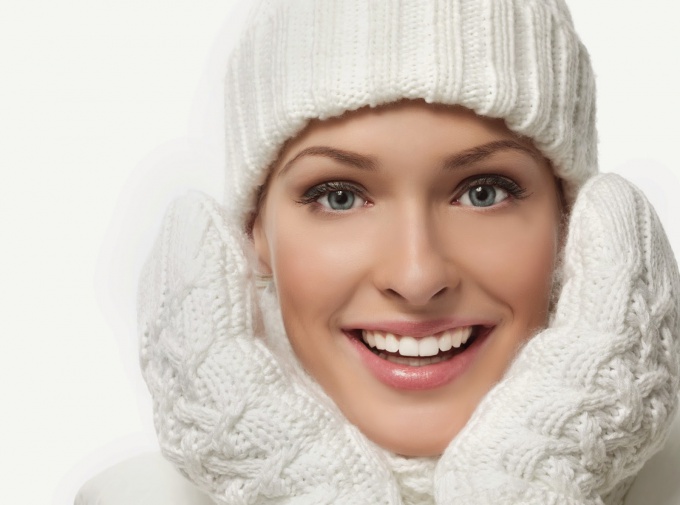 In winter, the main problem of facial skin is dehydration. The skin loses its elasticity, and when choosing cosmetics for facial care, this must be taken into account. If the skin is normal, in the winter it becomes dry, oily changes to normal, dry skin turns into hypersensitive.
Sometimes the skin reaction in cold weather and winter frost can be very inconvenient. For example, a violation due to low temperature endocrine processes can trigger an exacerbation of internal inflammation, the appearance of acne.
With such problems with the skin, the application of a protective cream in the form of a fat emulsion can help in the mornings. After returning from the street, you can not immediately wash yourself with water – first make a combined wash. To do this, soak the towel with hot water and put it on your face. After a minute, replace it with another one, soaked in cold water. Alternating spend 4-5 times – so it is possible to mitigate the effects of aggressive influence on the skin of the environment, restore the water balance.
To get rid of pimby pores, use a mask of flakes of oatmeal. Soak them in warm milk and apply on face for about 15 minutes. The mask should form a film on the skin, after which it can be washed off – use green tea for rinsing.
Problem skin in the evenings should provide good hydration and nutrition. To wash off the face makeup with plain water is not worth it – thus removes the hydro-lipid film, which protects the skin. Do not fit and alcohol-containing funds. To flush make-up you need to use milk, lotion, tonic or cream, in which there is no alcohol. On the face of such funds are applied lightly, excess should be cleaned with a napkin.