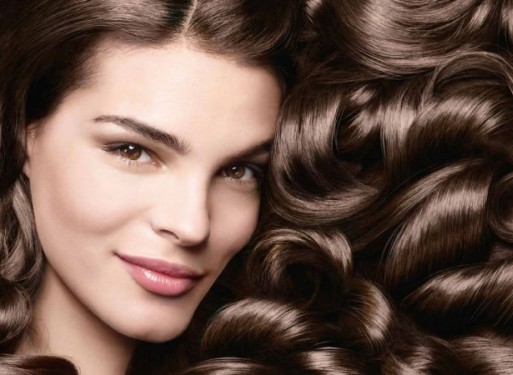 Natural express masks will help solve many hair problems: strengthen them, prevent and stop loss, give shine and strength. On sale there is a huge selection of ready-made cosmetics, but often the effect of them does not meet expectations, and they are not cheap.
Castor and burdock oils strengthen hair, give them shine, and also prevent the appearance of split ends. For cooking, take this or that oil, warm it up slightly on a water bath, massage into the scalp and hair roots with massage movements. Comb the hair with a rare comb and collect it on the crown in a bun. Put on a shower cap and wrap your head with a towel. After 15-30 minutes, rinse thoroughly with warm water and a mild shampoo. Regular use of burdock or castor oil guarantees you shiny and healthy hair.
To prepare an express mask for dark hair, take the nettle oil. It helps to give the locks a deeper color, regulates the work of the sebaceous glands, improves blood circulation and strengthens the hair follicles. Twice a week before washing your head, apply some nettle oil and keep about 10-15 minutes.
To make a regenerating mask, mix in equal proportions linseed and olive oil. Along the entire length of the hair, distribute the oil mixture and hold 15-20 minutes. This mask is ideal for the care of dry and damaged hair. With systematic use of locks gain strength, vitality and resilience.
On the basis of the egg yolk, you can make an amazing restoring mask. Connect it to the contents of one ampoule of an oil solution of vitamin A or E. Hold the remedy on the hair for 15-18 minutes and rinse. After 10-12 sessions, the head of hearing will look no worse than after a complex of professional procedures.