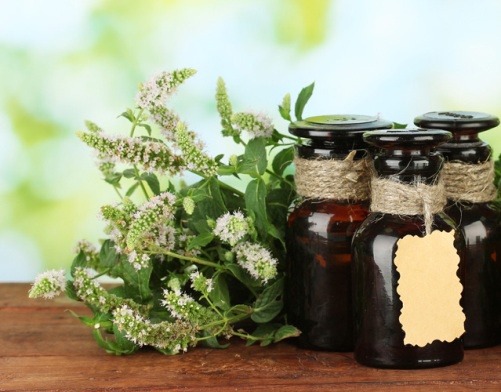 If you have dull and weak hair, you can try to strengthen them with the help of special home masks. As the main ingredient is often used red pepper and mustard, but there is a more sparing means – essential oil of mint. It is gentle enough and gently affects the hair, it does not irritate the scalp.
Useful action
Essential oil of peppermint stimulates blood circulation in the cutaneous covering of the head no less effectively than a powder of mustard or a tincture of hot pepper. However, mint has a soothing effect and relieves irritation. That's why oil with this essential oil is suitable even for people with sensitive scalp.
Mint oil prevents the appearance of dandruff, gives the skin elasticity and saturates it with such useful substances as carotene, betaine and ascorbic acid.
How to use
Any essential oil is not recommended to be applied in a pure form, so as not to cause irritation or burn. The easiest and easiest way to use mint oil is to add a few drops to the balm or shampoo that you use every day. However, if you need a quick effect, make a mask by mixing the oil with the other active ingredients.
An excellent result gives a tandem of mint oil with almond or olive oil. Mix should be in the following proportion: for 15 ml base oil 3-4 drops of essential oil. Apply the product before washing your head twice a week. Distribute the product along the entire length of the hair and rub into the scalp. Put on the shower cap and wait at least half an hour. After wash your head as usual.
To prepare a nutrient mask, mix 3-5 drops of mint essential oil with egg yolk. Apply on scalp and hair. Hold the mask for 15-60 minutes and rinse with warm water.