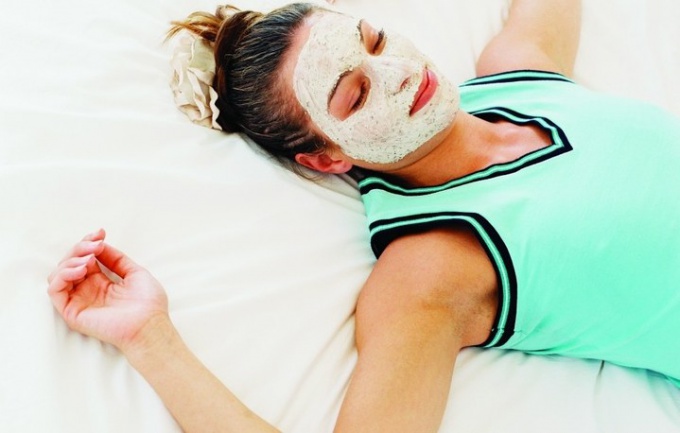 Facial peeling is a cosmetic procedure that returns the skin a healthy and radiant appearance, removing dead cells from it. Effective peeling can be done at home. Home care products differ in their naturalness and soft impact on the skin. Of course, in order to achieve a visible result from folk recipes, one must observe the basic condition – to regularly carry out the cleansing procedures. It is advisable to pamper them with the skin 1-2 times a week.
Before applying the peeling, it is recommended to steam out the skin with a steam bath or a hot towel.
Coffee-carrot peeling for any skin type
A good means for cleansing the skin of the face is a home peeling from the coffee grounds and carrots. It not only cleanses the skin, but also gives it a shade of natural tan. To make this miracle-scrub, you need to take a teaspoon of ground coffee and grate the same on a small grater of carrots, then mix both ingredients. Apply the product on the cleansed skin in a circular motion, leave for 15 minutes, then rinse with warm water.
Cranberry peeling for oily skin
Peeling of cranberries effectively cleanses and moisturizes oily skin. Take three tablespoons of berries and rub them well. Then add half a teaspoon of orange juice and two tablespoons of flour to the resulting mush. Stir thoroughly and apply on face massaging movements. Hold the 10 minute remover, then rinse with room temperature water.
Peeling for sensitive oatmeal skin
Very good cleanses sensitive, prone to irritation skin soft exfoliation of oatmeal. Take a tablespoon of flakes and fill them with the same amount of boiling water. When they swell, mix them with a teaspoon of cream. Apply the mixture to the cleansed face, massage and hold 5 minutes. Rinse with warm water and moisturize the skin with cream.
Peeling based on oatmeal can be used for oily skin, if instead of cream add to the flakes of sour milk.
Strawberry peeling for mixed skin
To care for combination skin, use a spoonful of mashed strawberry mixed with half a tablespoon of honey and the same amount of almond oil. Apply peeling on the face, massage it for 2-3 minutes and wash with cool water.
If after the exfoliation on the skin irritation appears, you need to wash the decoction of chamomile and apply a nourishing cream on your face.
Honey peeling for normal skin
Take a tablespoon of sugared honey and mix it with a teaspoon of lemon juice. Apply on face on massage lines, hold 5 minutes and rinse with warm water. After peeling, moisturize the face with cream.