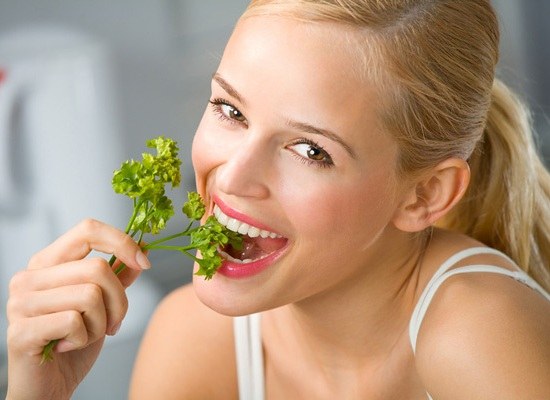 Means for face and body, as well as hair, prepared according to folk recipes, are not without reason so popular. In them there are no chemical additives, preservatives, they are easy to prepare independently. In summer, you can collect a rich harvest of fruits, vegetables and berries, which are rich in vitamins. Of these, you can prepare a lot of useful cosmetics for every day.
Prepare creams, masks and scrubs from what is in the fridge. Make a honey bath, it will soften the skin. To prepare a full bath you will need 250 g of honey.
In the oil of avocado, the content of vitamin E. is high. Manufacturers of cosmetics widely use this product, in their moisturizing agents this useful oil is found everywhere. Mix 5 ml of avocado oil and as much jojoba oil, apply on the lips instead of balm. Rub twice a week in the evening in the cuticle mixture of 20 ml of avocado oil, lemon juice and 1 ml of geranium oil. This will strengthen the nail plate.
In olive oil, vitamins A and E are combined. Their application promotes growth and restoration of hair bulbs. Preheat 60 ml of extra-class oil, add 5 ml of lemon juice, apply the mixture to the washed hair, wrap it with a towel and hold 30 minutes. Then rinse with water with the addition of an air conditioner.
For problematic skin, tomatoes are very useful. Tomatoes perfectly remove inflammation and have antibacterial properties, they contain many antioxidants. Chop the flesh of one tomato with a fork, mix with whipped protein. Gently spread the mixture over the skin, leave for 10 minutes, then rinse with warm water.
Prepare a face lotion that tones the skin. The remedy can be made from lemon. Twist the citrus pulp in a meat grinder, pour 200 ml of pure alcohol and leave it for a week in the refrigerator. Then strain and use twice a day: morning and evening. This lotion will help whiten the skin and remove the rashes.
Для здорового цвета лица можно использовать морковь. Этот овощ содержит витамин А, который помогает отшелушивать старые клетки кожи. Пропустите через мясорубку половину спелого помидора и одну морковь. Отожмите сок и добавьте овсяную крупу. Если использовать такую маску регулярно, вы обретете здоровый цвет лица, тонус кожи, а морщины существенно уменьшаться.