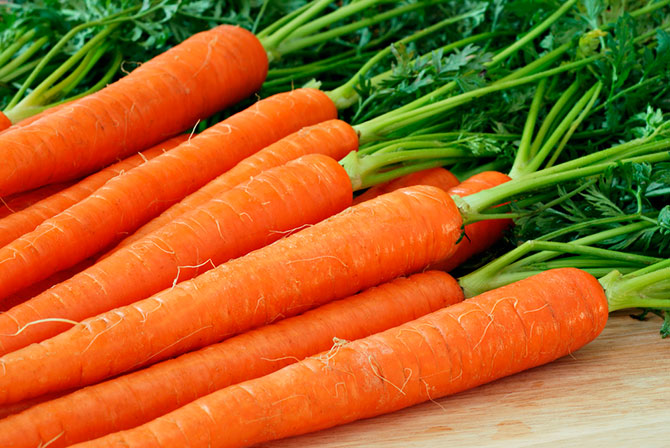 Морковь богата такими полезными веществами как каротин, минеральные соли и железо. Именно они влияют на тонус кожи, придают ей упругость и успокаивают. При регулярном использовании морковная маска способна заменить арсенал дорогих косметических средств.
Морковные маски можно использовать обладательницам жирной и нормальной кожи. Если вы не в первый раз самостоятельно готовите маску для лица, можете не бояться обогащать состав маски теми компонентами, которые благотворно влияют на вашу кожу. К примеру, для сухого типа кожи хорошую компанию моркови составит оливковое масло. А если хотите наделить средство питательными свойствами, используйте мякоть спелого авокадо.
The first thing you need to know is that only cooked carrots are suitable for making a mask. If you put on the face of a raw vegetable, the skin will remain uneven orange spots. To maximize the preservation of useful substances, you need to boil carrots for a couple.
So, peel one large carrot and cook it until ready. Then mash it with a fork or grind the blender to a homogeneous consistency. Mix the puree with 1 tbsp. olive oil and liquid honey. If you have oily skin, add only a few drops of oil. Add ? tsp. lemon juice and mix the components of the mask. Remember, the fatter the skin, the more lemon juice can be added – about 1 tbsp.
The mask should have a soft, uniform consistency: not too thick and not liquid. If necessary, you can add a little water or a little more olive oil. Oat powder and honey will give the mixture a more dense consistency.
Apply the mask to face and neck and hold 10-12 minutes.