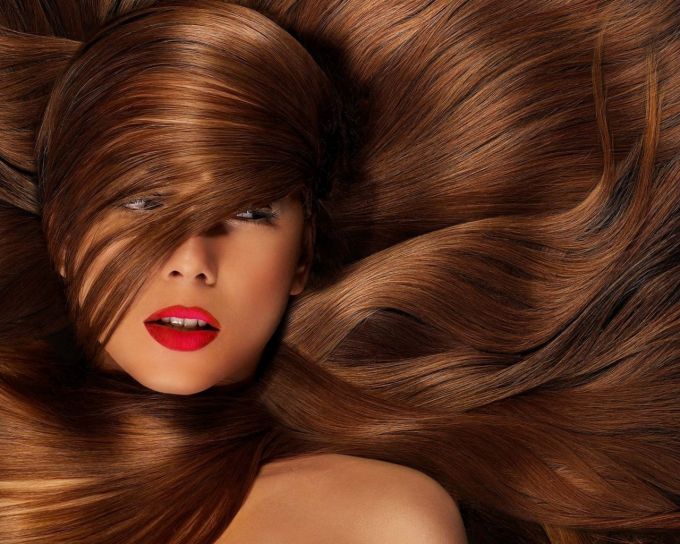 Почти все женщины сталкивались с проблемами секущихся кончиков волос. Чаще всего с ними сталкиваются те представительницы прекрасного пола, у которых волосы средней длины или ниже лопаток. Есть масса объяснений появлению этой проблемы, так же как и способов ее устранения.
Most often the split ends appear due to staining or abuse of such means as a hair dryer, curling iron, ironing and others. Because of their effects, hair loses moisture from high temperatures. Therefore, they become dry and begin to be ground. The same thing happens under the influence of low temperatures, especially in winter, when it is necessary to wear headgear.
The cause of loss of moisture in the hair is also a lack of fluid in the body. The use of alcohol, sweets, caffeine and smoking affect the health of the hair. And also the wrong food affects the condition of the ringlets that need vitamin E, Omega – 3 and others.
Necessary for hair vitamins and trace elements can be found in fish, nuts, fruits and vegetables. Hair like oil, which can be used as a mask, applying it over the entire length of the strands. In addition, to restore the health of the hair, one or two times in several months to shear the tips, which contributes to the growth and recovery of the lost length. Restore curls in several ways:
Proper hair care. Do not use frequent shampoos and masks. For this, special means are needed.
You should refrain from frequent use of a hairdryer, curling iron or ironing. It will be more useful if the hair dries by itself.
It is recommended to use special thermal protection means before creating a hairstyle, thereby reducing the harmful effect of a hair dryer, curling iron or ironing.
Among other things, you should reconsider your diet and lifestyle, as well as abandon bad habits and start consuming vitamins. They can be purchased at pharmacies. Particularly useful for hair will be self-made from natural mask components that will help restore and improve the condition of the strands.