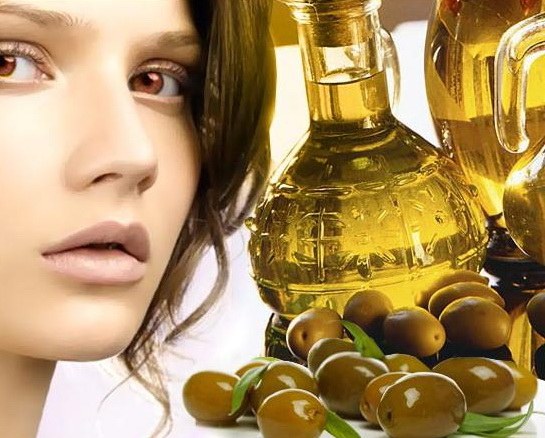 Hair is an ornament given to a person by nature. Unfortunately, under the influence of adverse environmental factors, they lose their shine, become dry and brittle. Hot oil is one of the most effective ways to restore hair.
Recipes of masks with olive oil
Hot olive oil is absolutely safe for hair. It helps restore hair shine and beauty. So, for damaged hair, prepare a mixture of the following components: 2 / 3 glass of olive oil, 1 st.l. honey, 1 tsp. oils of vitamin E, 10 drops of essential oil of geranium, 10 drops of essential oil of sandalwood, 10 drops of essential oil of lavender.
A water bath or microwave is the best way to make a mixture hot. After that, treat the hair with oil from the roots and to the tips. Do a head massage: rub the mixture into the hair and skin in circular motions. Oils in the mask are very fragrant, so the massage procedure will be incredibly enjoyable. You can gently comb the hair comb. So, you will ensure a uniform oil distribution. After the massage, pull a polyethylene cap on your head, and wind the towel on top. Hold the mask for 20-30 minutes. During this time, you will feel the oil warm your head. Gently wash hair with shampoo and apply balm.
After the first application, the hair condition will improve. The course of hair restoration with hot olive oil consists of 5-10 masks. Do wraps 2 times a week before washing your head.
More simple mask for strengthening hair: mix 3 st.l. preheated olive oil and 2 st.l. lemon juice. Leave the mixture on the head for 30 minutes: the hair should soak well. Then wash your hair with shampoo.
If you want to give your hair softness, use this recipe: 1 egg, 4 st.l. buckwheat honey, 2 st.l. olive oil. Apply evenly to hair and hold for 30 minutes. After it, the hair will become incredibly soft thanks to such a component as the egg. And honey combined with oil will make the hair shiny and obedient.
The healing properties of olive oil for hair
Hot oil is the best salvage for dry and dehydrated scalp. As a result of the oil effect, sleeping hair follicles wake up and begin to work more actively. At the same time, the scalp gets the necessary moisturizing. Therefore, such unpleasant symptoms as itching and flaking go away.
Hot oil effectively fights with dandruff. Positive results are noted not only by women, but also by men who used this drug twice a week to get rid of scales on the scalp. The thing is that the oil has a calming effect. The result of using masks appears in 2 weeks. Masks with olive oil not only relieve dandruff, but can also be used as a prevention of its appearance.
Use for masks olive oil only cold pressing, as it is considered the most useful. Contraindications for the use of oil does not exist, except for cases of individual intolerance. The advantage of masks is that they are suitable for any type of hair.