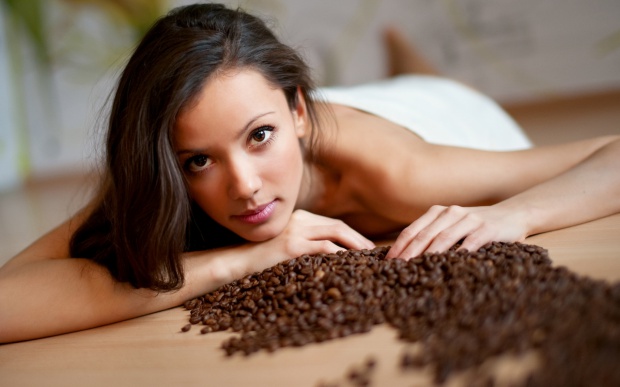 As soon as spring comes, women begin to pay more attention to their appearance, to look even more beautiful, even more seductive. After spring there will come summer, and it is time for holidays, trips to the sea and beach rest. So it means you have to undress. In order not to be ashamed to show your body in the summer, it is necessary to start preparing it in the spring and fight against shortcomings.
The most important enemy of the female body is cellulite. A coffee scrub for this disease is just ruthless.
You will need
– coffee grounds
– lemon oil
– orange oil
– peel of orange, lemon or mandarin
– water
– food film
Instructions
Coffee grounds will be the main ingredient for scrub. It should be a few spoons. Add water to get a consistency of sour cream.
In the coffee mass, add grated on a fine grated citrus peel.
Add a few drops of orange juice and lemon oil to the scrub. All the ingredients are thoroughly mixed.
On the steamy skin of the thighs and buttocks, we put a coffee scrub. This should be done by grinding circular motions. In the meantime, we wrap the body with a food film, wrap ourselves in a warm blanket and enjoy an anti-cellulite process for at least an hour.
After the procedure, we wash off the scrub with warm water and apply to the skin any body cream