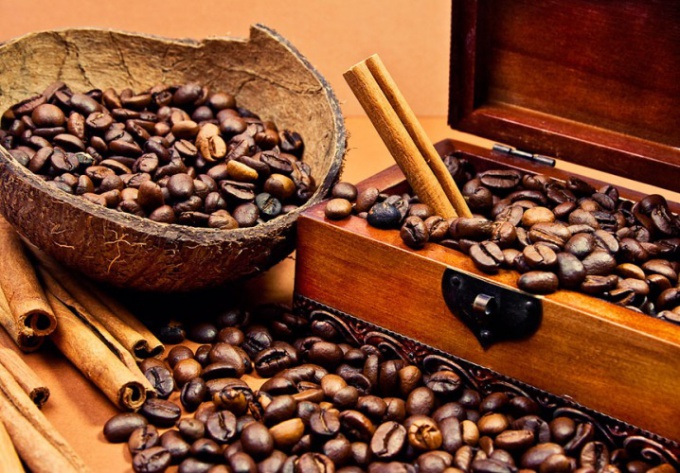 Coffee is not only a delicious drink, but also an affordable and effective cosmetic. From it you can prepare various scrubs and face and body masks. After such procedures your skin will look younger and fresh. For preparation domestic means you need to use natural coffee, brewed without sugar. It not only exerts a tonic effect on the skin, but also protects it from sunlight, has an anti-inflammatory effect and increases elasticity.
Masks for face
To make a mask for normal and combination skin, mix in 1.5-2 st.l. fat cottage cheese and coffee grounds. Blend the mixture on clean skin with light massaging movements. Rinse off with 10 minutes with warm water.
Dry skin, prone to irritation and peeling, pamper with the following mask: 1 tsp. coffee grounds mixed with a pinch of salt and ground cinnamon, 1 st.l. vegetable oil and 1 tsp. Sahara. Apply to the face and wash it off in 10 minutes.
For oily skin, a mask of ? tablespoons is suitable. coffee grounds and 2 st.l. kefir, curdled milk or whey. On 10-12
minutes, apply a smooth layer of the mask and rinse with warm water.
Facial scrubs
In order to make a scrub, mix a small amount of coffee grounds with 1-2 tsp. any vegetable oil, yoghurt, sour cream or honey. The mixture should have a consistency of thick sour cream.
For normal skin, a scrub from 1 tsp is suitable. coffee grounds and 2 tsp. ground oatmeal. Add the 1 st.l. sour cream or natural yogurt, mix well and apply with massage movements on the face. Rinse with warm water and apply a light moisturizer.
Mask-scrub from 2 st.l. ground walnut, 1 st.l. coffee grounds and 1 tsp. olive oil or grape seed is ideal for the care of oily skin prone to acne.
To prepare a universal scrub, mix 1 st.l. Ground coffee, ? tsp. olive oil and 2 st.l. fruit puree. Put the agent in circular massage movements on damp skin and rinse after a few minutes with warm water.