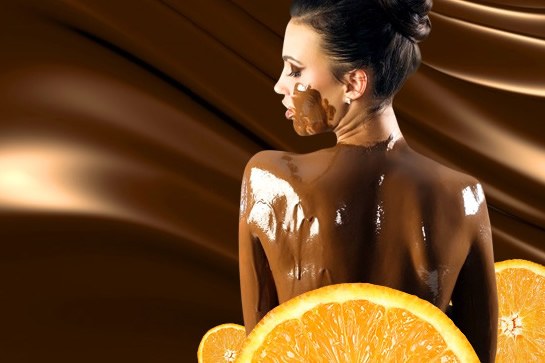 Nature has given women a huge number of products that can prolong their youth and beauty. It is no accident that cocoa butter is widely used in cosmetology – it is added to masks and creams for hair and face. For such therapy, you do not need to go to the salon, because the product is available for home procedures. Home masks based on cocoa butter have come to taste to many women from 20 to 50 years. Not surprisingly, because they have not only cosmetic, but also therapeutic effect.
What is this product
Do not confuse cocoa butter with chocolate substance. In its pure form, it is white, light yellow or brownish. Has a nice chocolate flavor.
At a temperature of 16 degrees it becomes hard and brittle. The melting point of the product is 32 ° C, i.e. when in contact with the skin, it turns into a liquid mass. When heated to 40 oC becomes transparent and resembles a melted butter.
The product on 70% consists of oleic and stearic acids. The remaining 30% are palmitic and lauric acids, as well as linoleic and arachine in a small amount.
Exposure to skin
Cocoa butter in cosmetology is used to restore dehydrated dry skin, as well as eliminate facial wrinkles.
The product has an extremely beneficial effect on mature epidermis, saturating with moisture and restoring elasticity. In addition, cocoa butter is indicated for the care of the eye area, skin of the lips and hair.
For young girls, this therapy is recommended in winter, when the skin is flaky and reddens from frost. In addition, cocoa butter is effective in combating acne, old scars, scars, scars, freckles and age spots.
Folk recipes are not inferior to professional
Essence for caring for hair is prepared in large quantities and stored from procedure to procedure in glassware. To make the mixture it will take 100 g cocoa butter, 15 dessert spoons of burdock root oil, 15 drops of retinol acetate and 10 drops of vitamin E oil solution.
First, you need to melt the cocoa butter in a water bath, then carefully insert the remaining ingredients into it. Homogeneous mass should be poured into a glass container and cooled for half an hour.
Dense substance distribute to the roots of hair, rub and comb along the entire length. Leave it under the polyethylene cap for 1 hour. Wash your head as usual.
Home masks based on cocoa butter are especially effective in combination with freshly squeezed aloe juice. Mix the melted cocoa butter with grape seed oil and aloe flesh (1: 3: 3). Apply to the skin in a warm state, keep at least a quarter of an hour.
For sensitive skin, you should prepare a cream based on cocoa butter, lanolin and petrolatum. The ingredients are taken from the calculation of 3: 1: 2. Slowly heat all components in a water bath until a uniform mass is formed. Then pour in 9 parts of rose water and beat the mixer with a mixer. Store in the glass.
Also for dry skin are good home scrubs. In the melted cocoa butter you need to add chopped raw nuts, oatmeal and a little honey.