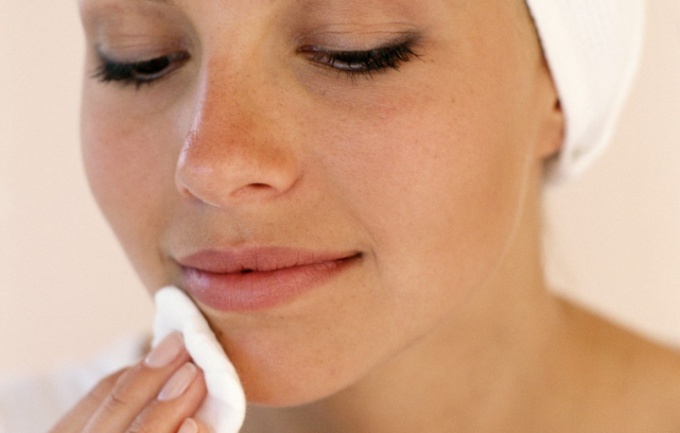 Skin cleansing is an integral part of full-fledged facial skin care. It's about daily washing, and full cleaning. Most modern women prefer to do this important procedure in a cosmetology room, but if you do not have this opportunity, take care of yourself at home. Purification in domestic conditions
You can cleanse the skin in various ways with the use of a huge amount of cosmetic products, which the modern woman has plenty. This applies to deep cleaning, and daily washing.
In order for the skin to look radiant and healthy, it needs to be cleaned every day: morning and evening. Morning cleansing is intended for toning the skin, as well as removing the sebaceous secretions and the remains of the night cream. In addition, it perfectly prepares the skin for daytime make-up. In turn, evening cleansing removes dirt and decorative cosmetics, relieves fatigue and soothes the skin.
The principle of contrast
For morning skin washing, cosmetic ice, prepared either from still mineral water, or from a decoction of chamomile, St. John's wort, calendula or sage, is ideal. It is prepared as follows: pour 500 ml of boiling water 1 tbsp. dry raw materials, hold in a water bath 10-15 minutes, cool, strain, pour into special forms and put in the freezer. Ice has a tonic effect, and healing herbs soothe the skin and clean the pores.
In the evening, it is recommended to clean the skin with warm milk or a decoction of chamomile. One of these means moisten the cotton wool and wipe your face on the massage lines. In the evening, you can clean the steam bath, but not more often 1 times a week. Make a decoction of marigold, lower your head over the container, covering it with a towel.
Cleansing Mask
For a deep cleansing of the skin, a honey mask is suitable. To do this, mash 1 tsp. honey with 1 st.l. natural yoghurt. Put the product on your face, hold it for about 10 minutes and rinse with warm water.
Apple mask tones and effectively cleanses the skin. On a small grater, half the apple. The resulting mass is mixed with the egg yolk, 1 st.l. wine or apple cider vinegar and 1 st.l. honey. At the end, add 3 st.l. Almond oil or jojoba oil if you have a fatty skin type. Keep the mask for 10 minutes and rinse.