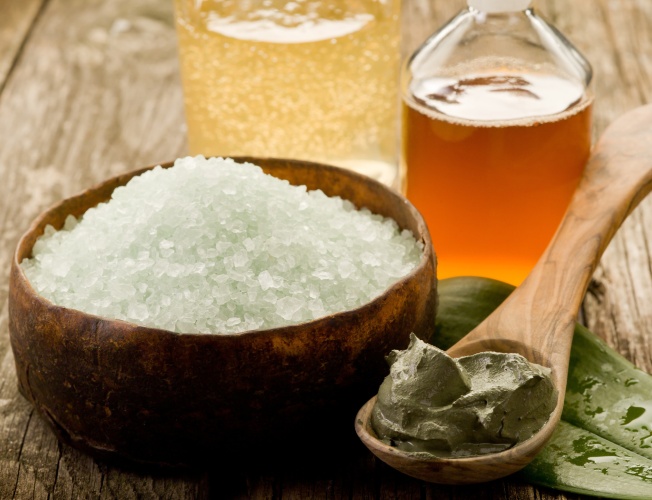 The cold season is a serious test for hands. After all, this part of the body is practically not protected from the dank wind and severe frost, so women often face such a problem as the weathering skin and cracks on the hands. Clay wraps will help you cope with this problem. Clay wrap with honey effectively softens the skin, improves blood circulation and promotes rapid regeneration of cells. For its preparation in a ceramic container, mix to a homogeneous state 2 st.l. white clay, 1 st.l. almond oil, 1 tbsp. natural honey bees and 1 egg yolk. Then put the dishes in a water bath and lightly heat the mixture. Cleanse the skin with a scrub, apply an even layer of clay mass and put on cotton gloves.
This procedure should preferably be done at night to get the maximum effect from it. If you decide to wrap in the afternoon, keep it at least 2-3 hours. Hot wrap for the skin of hands should be carried out 2 times a week.
The following recipe for home-made clay wraps perfectly nourishes and moisturizes the skin. To make it, stir 2 tbsp. blue cosmetic clay with 3 st.l. melted butter. In the resulting mass, add 3-4 drops of iodine. Set the composition для обертывания on a water bath and hold it for a few minutes. The finished product should be evenly applied to clean hands and put on gloves. After an hour, remove the remains of clay mass with a tissue. Repeat the procedure is recommended a couple of times a week.