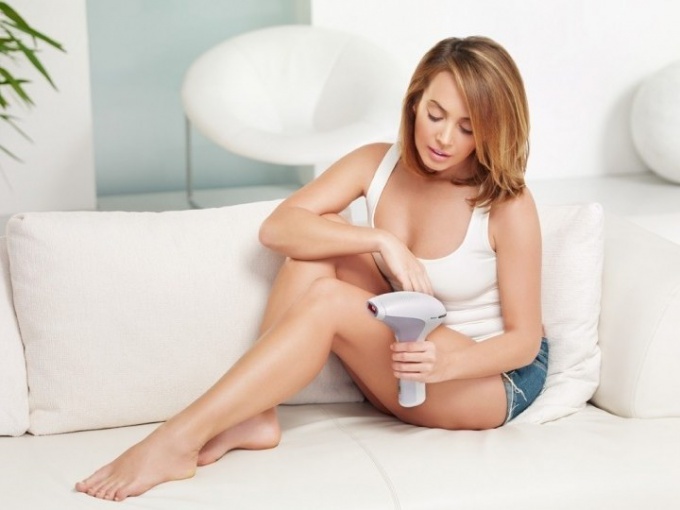 Photoepilation is one of the newest methods of painless removal of unwanted hair on the body with the help of a beam of light of a certain power. When choosing a photoepilator for home use, its basic parameters are taken into account.
Models of home photoepilators
Currently, the market of photoepilators is represented by a large number of models of different price categories. Devices differ technical parameters, lamp resources and, accordingly, quality and price. A range of photoepilators is represented by different manufacturers: Beurer (Germany), Philips (Netherlands), Rio Dezac (Great Britain), Sensepil (Israel), HPLight (Germany) and others. Before purchasing, find out in which country the device was manufactured or assembled. This will determine how much the photoepilator will be effective and durable. Apparatuses of European manufacture are considered one of the highest quality.
Lack of small photoepilators: a small treatment area and, correspondingly, an increase in the duration of one procedure.
Most devices have power from the outlet, in shape they resemble telephone sets. Some models (Silk'n Philips Lumea) remind their form of a hair dryer, they work on battery power. Such photoepilators occupy little space, they can be taken on a trip.
The main technical parameters of home photoepilators
The safety of hair removal, effective hair removal and the absence of burns on the skin depend on the power of the light beam. The optimum flash output is 5 J / cm?. Devices with such technical parameters have good reviews from consumers. Important technical the parameter is the area of ??the light spot. Than this indicator is higher, the less time and flares for the procedure are needed. Modern models of photoepilators (for example, Sensepil, HPLight) can process up to 6 cm? of the skin surface. When buying a photoepilator, pay attention to the resource of the module with the lamp. This is a consumable item, it requires replacement during use. The less the resource, the more often it will be necessary to change the lamp.
Some models of photoepilators have a manual adjustment of the flash output. At manual adjustment of the device it is necessary to know: the more powerful the flash is, the probability of obtaining severe burns of the skin will be higher.
The minimum value is 750 flashes, the maximum is up to 40 000 flashes. From this technical parameter will depend on the price of the device and the lamp. Do not buy a cheap photoepilator, since the resource of its lamp can be minimal. Ultimately, the purchase of replacement modules will cost the cost of an expensive device. Knowing the main technical parameters and "weak spots" of photoepilators, you can choose and buy the best option, suitable for price and quality.