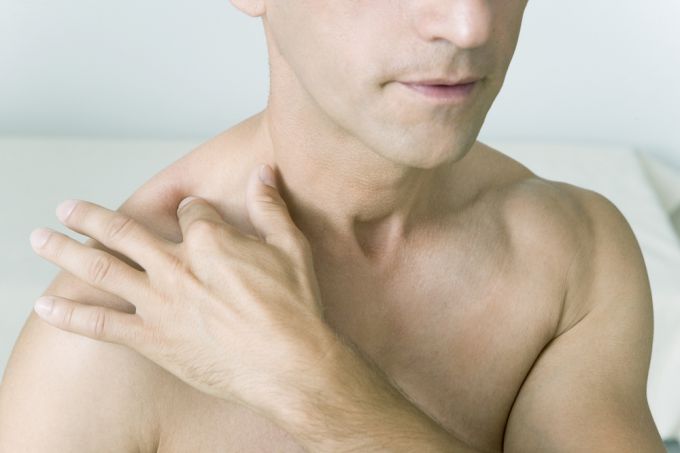 Существует древняя китайская легенда, согласно которой один крестьянин на протяжении долгого времени мучился непереносимой головной болью. Никакие средства ему не помогали, он был готов к тому, что боль не оставит его до конца жизни. Но однажды, работая в поле, он случайно ударил себя по ноге мотыгой. На его удивление головная боль мгновенно прошла! Счастливый крестьянин рассказал о своем чудесном исцелении императору, а тот приказал другим подданным практиковать и развивать случайно открытый метод лечения головной боли.
Считается, что именно так было положено начало широко распространенной в наше время рефлексотерапии. Впоследствии на теле человека было открыто более 700 активных точек, воздействие на которые исцеляло от разных болезней. Случайно открытый метод превратился в целую науку китайского точечного массажа, со своими традициями и секретами.
Currently, acupressure is the world-famous method of Chinese folk medicine. In China, this therapy is widespread among the population and is more commonly known as zhen-chiu. In other countries, Chinese acupressure is commonly called acupuncture.
Now in Russia a large number of medical centers have been created, whose specialists conduct regular receptions and relieve people of a variety of diseases. Acupuncture is convenient because anyone can learn its basics (the benefit is currently available a lot of educational literature on this topic). Knowing the technique of Chinese acupressure will help to cope effectively with headaches, nervousness and more serious diseases, including chronic ones.
The most common reason why many people decide to master Chinese acupressure is the desire to get rid of regular headaches. It so happens that traditional methods of treatment in Western medicine are not effective, because often reasons Migraines should be sought in emotional and spiritual problems of the individual.
Женщины активно используют китайский точечный массаж для продления молодости и красоты, стимулируя точки, расположенные на лице. Воздействуя на мышцы лица при массаже, женщины могут сохранить их эластичность и упругость на длительное время. Это поможет задержать появление морщин.
The four most common active points for fighting migraine and other diseases:
1) Фэн чи (ворота сознания). Парные точки располагаются под основанием черепа между двумя крупными мышцами шеи (в углублении). Воздействие на данные точки поможет не только с мигренью и головной болью, но и с артритом, головокружениями, болью в шее, напряжением в глазах, раздражительностью.
It should be remembered that biologically active points can give painful sensations when pressing.
2) Feng fu (castle of the wind). The point is located at the very base of the skull above the spine (in the depression). The impact on fan fu will help with pain in throat, носе, избавит от нервного расстройства.
3) Инь-тан (третий глаз). Располагается между бровями, прямо на стыке переносицы с лобовыми костями. Стимулирование точки помогает при расстройстве пищеварительной системы, напряжении в глазах, снимает боли при язве.
It is important to correctly detect each point whose action can have different impact zones (from 1 to 12 see).
4) Zu-san-li is one of the most common points in therapy, its second name is "point of longevity". It is located under the knee cap. The regular effect on tszu-san-li treats from fatigue, from genital organs diseases, from diseases of the spleen and stomach. Also, tszu-san-li relieves of diseases caused by seals, parasites. It treats all eye diseases, inflammation of the nasopharynx, eliminates all kinds of pain.
Press on each point with one finger, the exposure time should not exceed 10 seconds.
Various ways of influencing the healing points are common. In ancient China, people used a stone (zhen), bone needles or used the method of cauterization (wormwood, gray, ambergris). Currently, special needles are used for acupuncture. If desired, they can be found on the Internet and ordered at home or bought in specialized stores. People suffering from serious illnesses should consult a doctor before starting therapy.