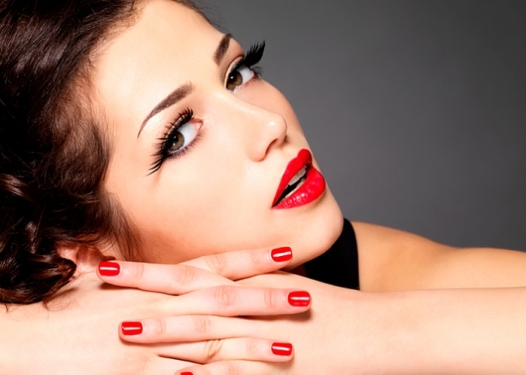 Women dream of having beautiful, curvy and long eyelashes, but, unfortunately, not everyone has such a gift from nature. Castor oil can solve this problem and make you a happy owner of an expressive look.
Castor oil accelerates the growth of eyelashes and creates a thin film on them, which protects against negative environmental factors. Of course, in order to achieve a visible result, use the tool regularly. Then the eyelashes will become more smooth, sturdy, elastic and dense.
For greater effect, castor oil can be mixed with a few drops of an oil solution of vitamin A, which promotes rapid hair growth. Also a good effect is a mixture of olive and castor oils, taken in equal proportions. It is permissible to use burdock, almond or peach oil. Sometimes for the enrichment of the medicinal composition, add aloe or carrot juice.
Store the product in a refrigerator in a tightly closed container. Apply castor oil with a brush. Dip it into the remedy and lightly apply eyelashes. No need to completely lubricate the hairs, because thanks to its texture, the oil is evenly distributed throughout the length of the eyelashes. The procedure is preferably carried out in the evening, before going to sleep the composition does not require flushing. In the morning, attach to the eyes wadded disks, soaked in infusion of chamomile, wash and apply daily cream.