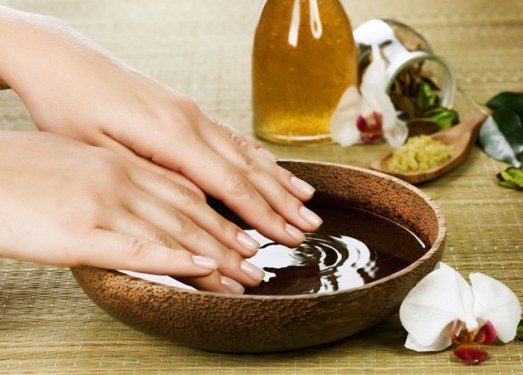 Cuticle is a protective layer of skin, located at the base of the nail plate. It prevents the ingress of bacteria. So why is the cuticle removed? The fact is that on its edge formed keratinized cells, which do not look very attractive. If you want to have well-groomed nails, you need to take care of the cuticle regularly.
Grapefruit essential oil has truly unique properties. It softens the cuticle, gives it elasticity and elasticity. Daily rub oil into the skin and nail plate, and it is desirable to spend the procedure overnight. The oil can be replaced with white flesh of the grapefruit flesh. Such simple actions will help you keep the cuticle in perfect condition.
Another way to preserve the beauty and elasticity of the cuticle is to rub castor oil. It has long been known for its properties and is widely used in folk cosmetology. First, you need to warm castor oil in a water bath to 37-39С. Prepared in this way, rub the product into the cuticle for several minutes. The oil absorbs quickly enough into the skin and leaves no oily traces. You can use up to 5-7 once a day.
Lavender oil is a real salvation for those with a dry and cracked cuticle. It not only perfectly softens the skin, but also serves as an antiseptic and regenerating agent. It is very important not to apply it in its pure form – a few drops on 1 tsp. warm apricot or almond oil. The resulting mixture is applied to the cuticle and massaged for 3-5 minutes.
Oil mixture is beneficial for the cuticle condition. So, for example, you can combine jojoba and grape seed oil in the ratio 1: 1. If desired, enrich the composition with lemon oil and 1 capsule of vitamin E. Before going to bed apply the product with massage movements. If the cuticle is in a deplorable state, the procedure should be performed daily until complete recovery.